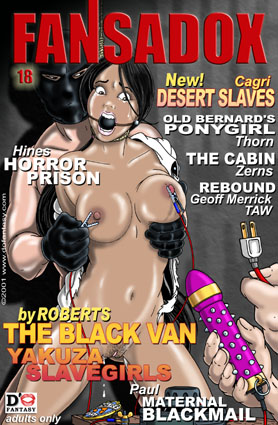 New in English!!!
52 pages of sex and violence
HIGH-RESOLUTION
SLAVE CARAVAN - Cagri
YAKUZA SLAVEGIRLS #6 - ROBERTS
OLD BERNARD'S PONYGIRL - THORN
REBOUND #3 - GEOFFREY MERRICK - TAW
HINES' HORROR PRISON #3 - Hines-Shiranda
THE BLACK VAN 10 - ROBERTS
THE CABIN #3 - Zerns
MATERNAL BLACKMAIL #2 - PAUL
IMPORTANT NOTICE - DISCLAIMER
All characters are 18 years old or older.
This is an entirely fictional work based on
cartoon characters for adult entertainment.
It shows no real people or events.
The characters are shown participating in
CONSENSUAL role-play for their own personal
satisfaction, simulating activities which involve
sexual dominance and submission.
No actual toons were harmed in the making
of this comic.

SLAVE CARAVAN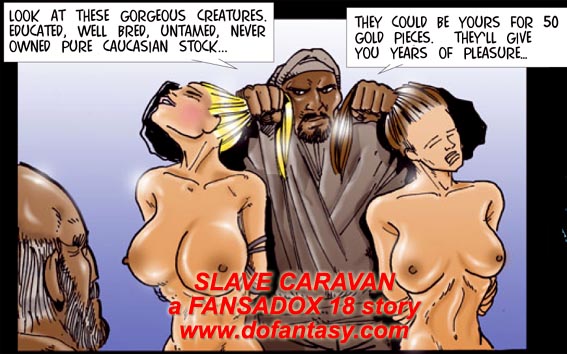 CLICK image to know what happens...
MATERNAL BLACKMAIL
The prison Governor has threatened to kill her twin daughters. Now the lovely Mrs Dupont succumbs to the Governor's most dire desires. It is the only way she can help her daughters…
Meanwhile their neighbors, the Bermudez, decide to adopt the twins. Their "Christian" conscience moves them to save the poor girls from life in prison…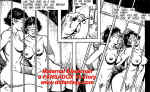 CLICK image to know what happens...
OLD BERNARD's PONY GIRLS
Old Bernard is his usual unbridled self. In this episode he decides to decorate Wendy's body now that she is his second pony girl...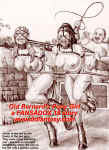 YAKUZA SLAVEGIRLS -6
From the news:
'Three young Western girls were reported missing last week in Tokyo.
Officials have stated that a Yakuza White Slaver ring has been detected in the city'.
The training of the three girls goes on relentlessly... Master Sato-San has lost patience with them and decides to punish them all, very severely…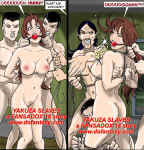 THE CABIN -3
by Zerns...
HINES' HORROR PRISON
Night is falling and the Commandant is going to her room. An American girl, a redhead, is waiting for her there. She had kept this one for herself. She can't wait to see the young woman… She wants to humiliate her deeply... The young redhead will have no choice. She will have to do whatever the Commandant orders...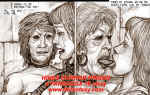 REBOUND
Young, pretty, blonde, blue-eyed, 5'7", 110 lb. Leesa Mendaski, 34D-23-33, had been abducted by the parents of the boy she "broke the heart of" five years before. This resented couple is "preparing" to have her "apologize" to their boy when he returns from college ...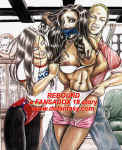 THE BLACK VAN #10
Fat, repulsive Manny is back again with the two young white slaves he bought recently.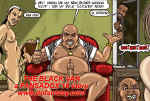 BUY FANSADOX 18 NOW
In ENGLISH. Available electronically in PDF format. See bottom of page