Use our On-Line 100% Secure EncryptedShopping Cart Ordering System. Simply browse
our site and Click the ADD TO SHOPPING CART buttons to place items in your Shopping Cart
[ HOME ] [ COMICS ] [ MOVIES ] [ NOVELS ] [ CD-ROM ] [ Order info ] [ Help ] [ ARTIST SITES ] [ SEARCH ]
[ Disclaimer ] [ CATALOGUE ] [ Copyright ]
FANSADOX COLLECTION 148
CAGED LYNX - CAGRI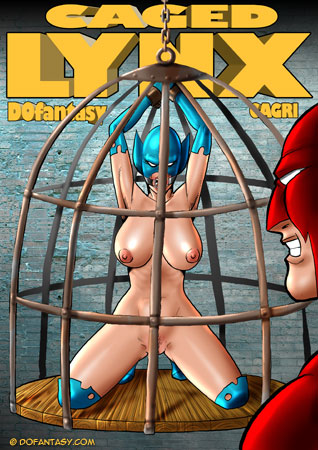 CAGED LYNX
NEW IN PDF ELECTRONIC VERSION!
Adult Comic Album by
CAGRI
HIGH RESOLUTION PDF deluxe edition
41 full color comic pages by CAGRI
-COMPLETE, UNABRIDGED VERSION-
Lynx, the invincible superheroine,
falls into a trap and ends up in
her enemies' hands.
She is kept naked and chained
in a cage by her captors...
IMPORTANT NOTICE - DISCLAIMER
All characters are 18 years old or older.
This is an entirely fictional work based on
cartoon characters for adult entertainment.
It shows no real people or events.
The characters are shown participating in
CONSENSUAL role-play for their own
personal satisfaction, simulating activities
which involve sexual dominance and
submission. No actual toons were harmed in the making of this comic.
Superheroine Lynx is watching over the city. She keeps the streets free of crime, vice and her villanous fellow superheroes.

During the day she works as journalist and at night she fights crime.
All the other superheroes fear her. She has sent most of them to jail or beaten them to within an inch of their lives. Lynx is invincible....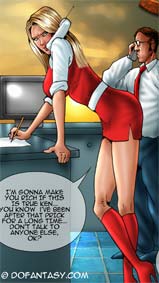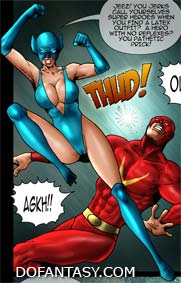 But one terrible day, her well-kept secret comes out. All Lynx's super-powers disappear when she is near moonstones. These mysterious stones make the girl weak and cause her great pain. And now all her enemies know...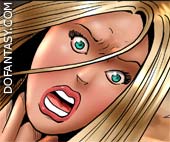 Redstorm is perhaps Lynx's most hated and vicious enemy. Now the villain superhero will be the first to defeat her with the help of the moon's material...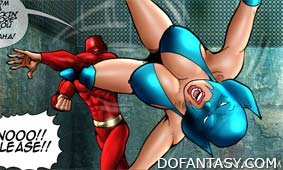 ...and the first to own her. It's time for revenge.
Locked in a bird cage with a huge moonstone moonstone stuck in her, the young superheroine is going to pay for all the trouble she has caused other superheroes and mafia capos...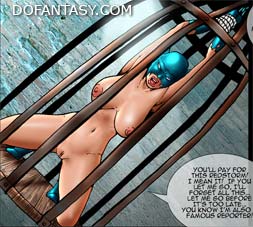 One after the other, the criminals will pay her a visit...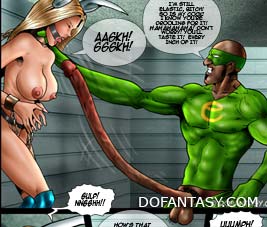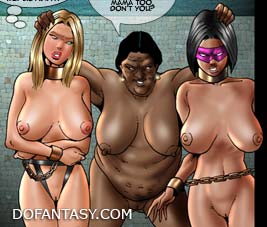 ...and make her curse the day she was born...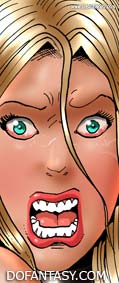 A DEFEATED SUPER-HEROINE
THE SLAVE OF HER HATED ENEMIES

ANOTHER GREAT ACTION-PACKED
COMIC BY CAGRI
NOT TO BE MISSED!
[ CAGRI SITE ] [ HOME ]