Use our On-Line 100% Secure EncryptedShopping Cart Ordering System. Simply browse
our site and Click the ADD TO SHOPPING CART buttons to place items in your Shopping Cart
[ HOME ] [ COMICS ] [ MOVIES ] [ NOVELS ] [ CD-ROM ] [ Order info ] [ Help ] [ ARTIST SITES ] [ SEARCH ]
[ Disclaimer ] [ CATALOGUE ] [ Copyright ]
FANSADOX COLLECTION 229
CHINESE WARLORD SEX SLAVE - FEATHER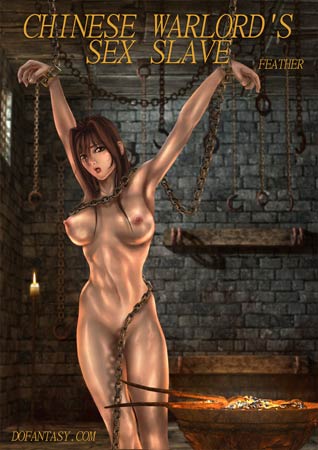 NEW IN PDF ELECTRONIC VERSION!
Adult Comic Album by FEATHER
HIGH RESOLUTION PDF deluxe edition
42 full color comic pages by FEATHER
-COMPLETE, UNABRIDGED VERSION-
ONE BEAUTIFUL WOMAN AGAINST
SCORES OF EVIL MEN INTENT
ON BREAKING HER WILL
CAN THE PRINCESS REMAIN TRUE
TO HER CONVICTIONS AND
NOT BETRAY HER PEOPLE?
GREAT, EXOTIC ART BY
NEW CHINESE ARTIST FEATHER
IMPORTANT NOTICE - DISCLAIMER
All characters are 18 years old or older.
This is an entirely fictional work based on
cartoon characters for adult entertainment.
It shows no real people or events.
The characters are shown participating in
CONSENSUAL role-play for their own personal satisfaction, simulating activities which involve
sexual dominance and submission.
No actual toons were harmed in the making
of this comic.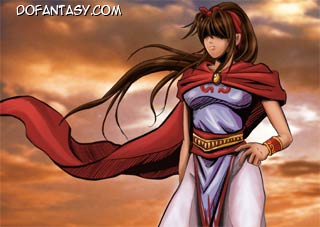 The beautiful and beloved Princess Xiao Meiyun is betrayed and falls into the hands of the evil General WangLun and his sadistic overlord, Prince Liu.
Princess Xiao Meiyun was once the Supreme General of the Royal Troops defending the capital city against the ruthless warlord General WangLun and his murderous Qing army.
Life was hard and the battles were fierce. She led her glorious troops in hundreds of victories, and celebrated their successes in the arms of her beloved, Captain HongRen.
But all too soon her life becomes a living hell at the hands of her evil and sadistic captors...
She is reduced to being a sex-slave in the camp of the enemy army. She's sentenced to live out her days catering to every whim and perversion of the rancorous men holding her captive....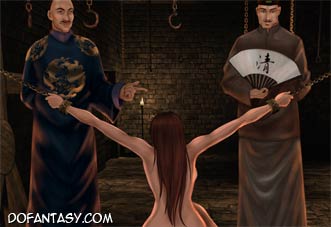 They seek to break her with their evil degradations, but she will never to betray her followers and she vows to resist her tormentors… to the end.
Princess Xiao Meiyun is held for many weeks in a cold, damp dungeon, ready to meet the perverted demands of her captors....
"They allow me no rest. The guards come at me
whenever they want..."
Her ruthless captors take a perverted pleasure in causing the young Princess great pain and even greater humiliation...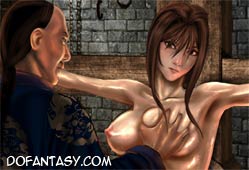 Look at these luscious tits... They overflow my hands.
You certainly are a good fuck, Princess...
Tell me what I need to know before I lose my patience.
You won't like what happens if you continue
to anger me with your foolish defiance.
C'mon... tell me, cunt!
Yet, ever defiant, she refuses to divulge her military secrets.
All too soon, however, the interrogations become personal. No longer do her tormentors simply want her to betray her followers...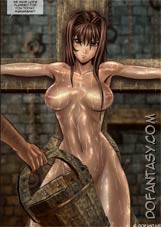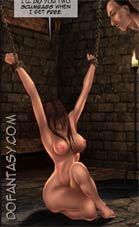 ...but to utterly break her. Who will win this battle between good and evil?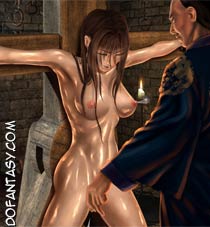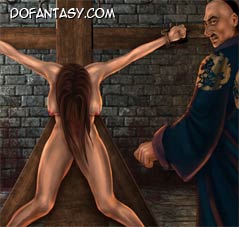 "I'm going to break you, Princess, but don't crush too quickly...
I am enjoying questioning you..."
Stripped naked, chained, and at the mercy of the evil WangLun and his ruthless thugs, Princess Xiao Meiyun still defies her captors demands after weeks in the dungeon...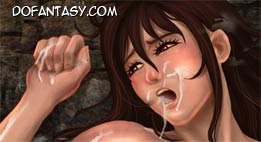 "Kill me if you must, but I will never betray my followers."
As the test of wills continues, Princess Xiao Meiyun's captors devise ever harsher and more painful punishments designed to make the beautiful sex-slave stop defying them and accept her fate...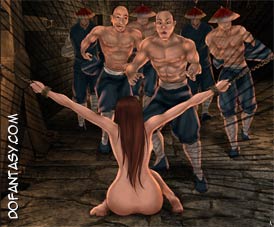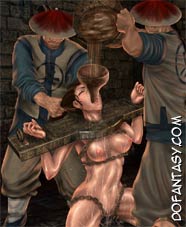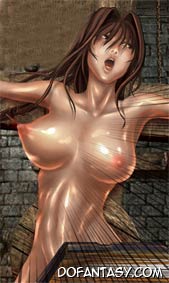 ONE BEAUTIFUL WOMAN AGAINST SCORES OF
EVIL MEN INTENT ON BREAKING HER WILL...
THIS ISN'T YOUR USUAL FRAGILE AND DELICATE
ASIAN DOLL. THIS IS A WOMAN WITH
A WARRIOR'S SPIRIT!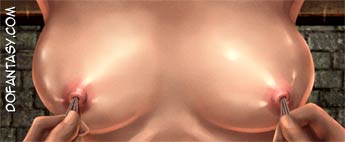 DON'T MISS EVERY EXPLOSIVE MINUTE OF
PRINCESS XIAO'S FIGHT TO REMAIN UNBROKEN...
AGAINST ALL ODDS!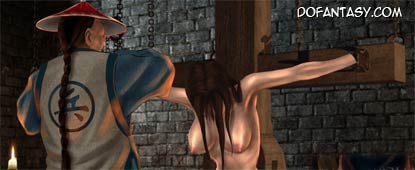 NEXT CHAPTERS
CHINESE WARLORDS - HELPLESS POW