Use our On-Line 100% Secure Encrypted Shopping Cart Ordering System. Simply browse
our site and Click the ADD TO SHOPPING CART buttons to place items in your Shopping Cart
[ HOME ] [ COMICS ] [ MOVIES ] [ NOVELS ] [ CD-ROM ] [ Order info ] [ Help ] [ ARTIST SITES ] [ SEARCH ]
[ Disclaimer ] [ CATALOGUE ] [ Copyright ]
FANSADOX COLLECTION 261
CHINESE WARLORDS - PUBLIC PUNISHMENT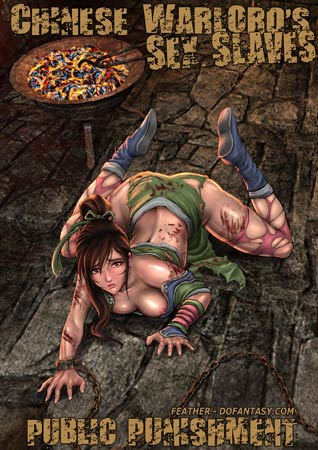 NEW IN PDF ELECTRONIC VERSION!
Adult Comic Album by FEATHER.
HIGH RESOLUTION PDF deluxe edition
51 full color comic pages!!!
-COMPLETE, UNABRIDGED VERSION-
CHAINED IN THE DUNGEON OF A BRUTAL
CHINESE WARLORD, TWO BEAUTIFUL
WOMEN KNOW THAT EVERY MOMENT
MAY BE THEIR LAST!
ANCIENT HISTORY AND LEGEND MERGE
IN THIS THRILLING 50 PAGE ISSUE!
INSIDE WARLORD CHENZHANG'S FORTRESS,
ACTS ARE COMMITTED THAT HISTORY
WOULD LIKE TO FORGET!
IMPORTANT NOTICE - DISCLAIMER
All characters are 18 years old or older.
This is an entirely fictional work based on
cartoon characters for adult entertainment.
It shows no real people or events.
The characters are shown participating in
CONSENSUAL role-play for their own
personal satisfaction, simulating activities
which involve sexual dominance and
submission. No actual toons were harmed
in the making of this comic.
________________________________
THE STORY SO FAR - ANCIENT CHINA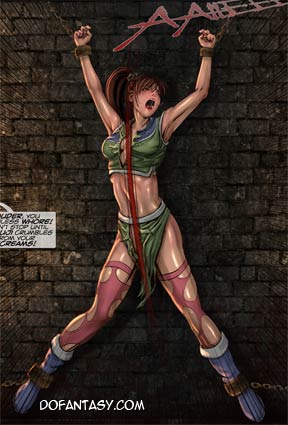 Brutal warlords tear vast chunks of the country apart, carving out kingdoms for themselves and extracting heavy tolls from the peasants who fall within their territories.
Princess Xiao Meiyun, seeing the plight of her people, has raised a vast army and is determined to cleanse the land of the despots and thugs which infest the country.
Aided by her trusted bodyguards Li HongJiao and Zhou RuoYi, she has proven herself a great general in battle and a force to be feared by those who would oppress the poor and hopeless.
Realizing that he cannot possibly win against the beautiful warrior princess, General WangLun instead turns to cunning. After laying a trap for the princess, he manages to capture Xiao Meiyun and her two virgin bodyguards.
Once in his power, he uses every cruel device at his disposal to break the strong-willed woman's spirit. After a particularly ruthless session in his stronghold, Xiao Meiyun is killed by his hand.
His attention then turns to the beautiful bodyguards who are devastated by the loss of their great leader and friend.
General WangLun and his superior General ChenZhang both proceed to corrupt Li HongJiao's body and mind.
General ChenZhang then reveals his mastery of sorcery by injecting Li HongJiao with "The Pestle of Desire", a magical reagent which turns the virgin warrior into an insatiable sex-toy for their amusement.
With Li HongJiao under the spell of the powerful aphrodisiac, General ChenZhang moves quickly to crush the last remaining threat to his power: Zhou RuoYi!
______________________
THE COMIC
After seeing her beloved sister dragged off into the depths of General ChenZhang's dungeons, the virgin warrior Zhou RuoYi has been in a constant panic. The stories of what happens to beautiful women who become prey to the General have nearly driven her insane with worry.
The young woman can only wait hopelessly in the cramped cell, praying that the screams which echo throughout the chambers don't belong to her sister Li HongJiao!
When the brave warrior is finally brought before the sadistic generals ChenZhang and WangLun, she is reunited with her sister… but something is horribly wrong! The slender girl has been changed… transformed into something which could only have been designed by the most perverse magics imaginable!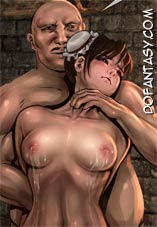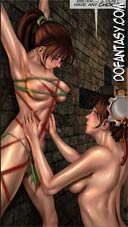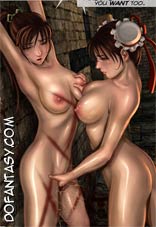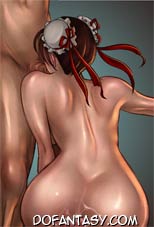 Knowing that the lives of the General's prisoners are short, Zhou tries to keep her wits about her and look for any chance to escape, no matter how slim!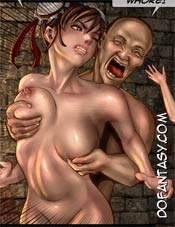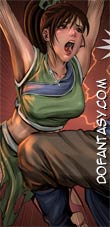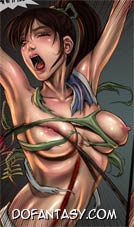 The two Warlords have been waiting for this moment to sweep away the last threats to their power, and unite the country in their greedy fists.
What started as a trap spring through deception and betrayal will finish in a public spectacle which must be seen to be believed!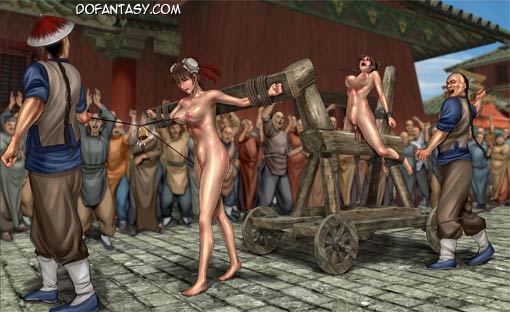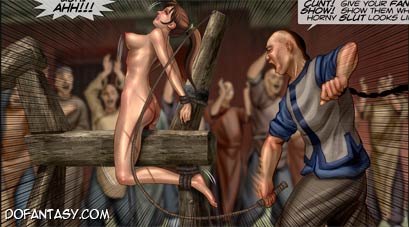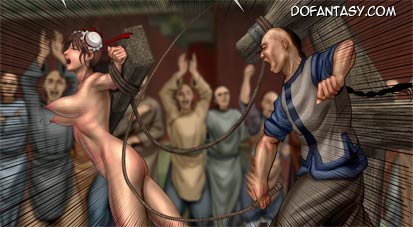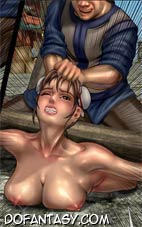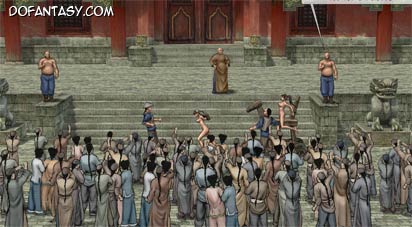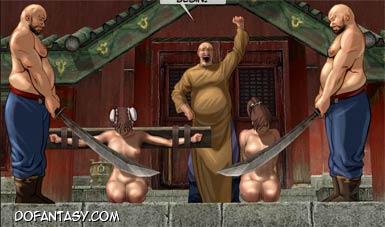 A HOT TALE OF TWISTED AUTHORITY AND SUBMISSION THAT NEEDS A SUPER-SIZED
COMIC TO HOLD ALL THE ACTION! THE FINAL CHAPTER IN THE STORY WHICH HAS
ROCKED READERS FROM AROUND THE WORLD!
INCREDIBLE ART, AWESOME ATTENTION TO DETAIL...
OUTSTANDING HISTORIC AWARENESS OF THIS CONSUMMATED CHINESE ARTIST
A WORLD CLASS ALBUM YOU CAN NOT MISS!

PREVIOUS CHAPTERS:
CHINESE WARLORDS - HELPLESS POW