Use our On-Line 100% Secure EncryptedShopping Cart Ordering System. Simply browse
our site and Click the ADD TO SHOPPING CART buttons to place items in your Shopping Cart
[ HOME ] [ COMICS ] [ MOVIES ] [ NOVELS ] [ CD-ROM ] [ Order info ] [ Help ] [ ARTIST SITES ] [ SEARCH ]
[ Disclaimer ] [ CATALOGUE ] [ Copyright ]
FANSADOX COLLECTION 351
BEAUTY and the GEEK - SLASHER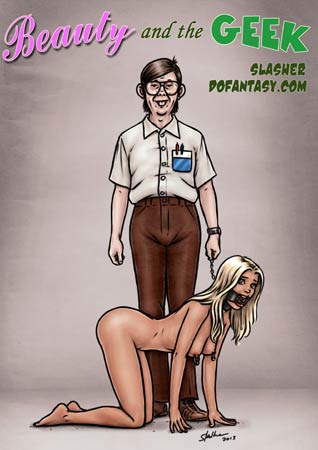 NEW IN PDF ELECTRONIC VERSION!
Adult Comic Album by SLASHER.
HIGH RESOLUTION PDF deluxe edition
44 full color comic pages
-COMPLETE, UNABRIDGED VERSION-
THE SCHOOL NERD IS ABOUT TO LIVE EVERY BOY'S FANTASY…TO HAVE THE HOTTEST GIRL IN SCHOOL AS HIS PERSONAL SEXSLAVE!
IMPORTANT NOTICE - DISCLAIMER
All characters are 18 years old or older.
This is an entirely fictional work based on
cartoon characters for adult entertainment.
It shows no real people or events.
The characters are shown participating in
CONSENSUAL role-play for their own
personal satisfaction, simulating activities
which involve sexual dominance and
submission. No actual toons were harmed
in the making of this comic.
Janie Collins is the queen of John Wilson High. She's the desire of every jock on the football team, the secret fantasy of all the male teachers, and the pride of the varsity cheerleading squad. And she's also the dread of every geek, nerd and outcast at the school.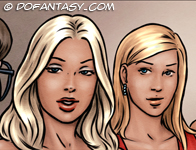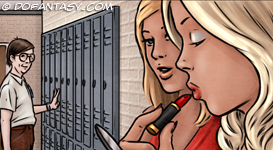 Janie Collins is the queen, and there's nothing she enjoys more than publically humiliating the unpopular and ugly students attending her school. But Janie is about to push one geek just a little too far.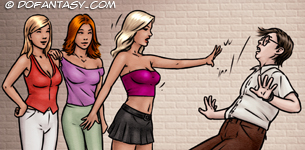 Marvin tries asking Janie Collins out to the senior prom, and she makes the mistake of refusing him in the most humiliating way possible.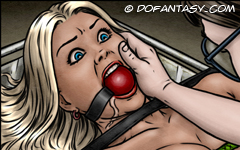 Janie is about to find out that cruelty is a game that two people can play and it's a game that Marvin is exceptionally good at. Being a member of the A/V club and a budding engineer, Marvin is good at building and electronics and he's going to take his frustrations out on Janie's hot, tight body.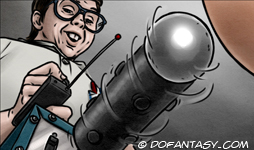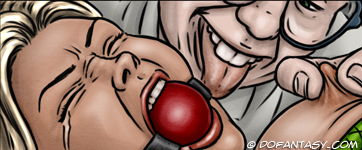 She's a whore and a slut, Marvin knows this. She may scream as his dildo-drill stretches and pummels her tight cunt, but the juices pooling between her thighs tells a different story. He'll rip a few orgasms out of the bitch and then it'll be time for a little well deserved payback.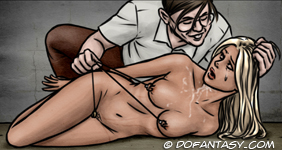 Whipping her tits while electricity flows through her tender pussy lips soon has her begging to fuck his cock, but that won't stop her suffering. She called his cock tiny when she was Janie Collins, queen of John Wilson High, but now she'll scream for him to stop as he fucks her ass open again and again.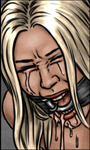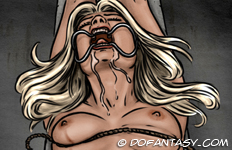 She is no longer Janie Collins, she's just a dog. Less than a dog, she is simply a hunk of meat there to please cocks and suffer for their amusement.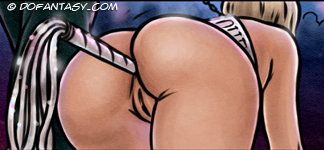 She's a beauty that finds herself in the hands of a geek, and she'll never make fun of geeks after this…

_________________________________

ANOTHER AMAZING COMIC BY SLASHER, WITNESS THE REVENGE OF A GEEK AS HE FUCKS AND PUNISHES THE SEXIEST GIRL IN SCHOOL!

VISIT SLASHER'S SITE
FOR A COMPLETE LIST OF SLASHER COMICS AND OFFERS
[ HOME ]