Mother and daughter were visiting the exotic old city. They were arguing... and being watched. Someone took the mother's purse.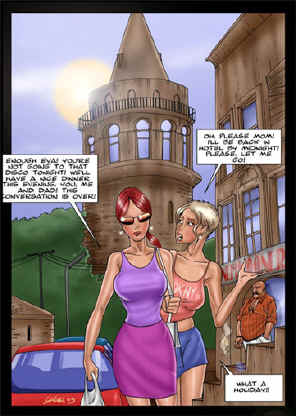 To denounce the robbery they chose the wrong place, the wrong time and the wrong guy...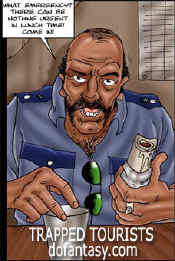 "Those are not proper manners for foreigners, ladies!". Soon things got worse...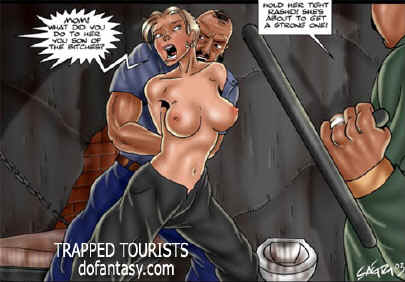 and worse...
Mother and daughter completely disappeared in a living hell. Nobody knew they were there, only her kidnappers and jailers...
TRAPPED TOURISTS
Too hard to be true...
DO N0T MISS THE SECOND PART OF THIS FABULOUS COMIC!
[ CAGRI SITE ] [ HOME ]