Use our On-Line 100% Secure EncryptedShopping Cart Ordering System. Simply browse
our site and Click the ADD TO SHOPPING CART buttons to place items in your Shopping Cart
[ HOME ] [ COMICS ] [ MOVIES ] [ NOVELS ] [ CD-ROM ] [ Order info ] [ Help ] [ ARTIST SITES ] [ SEARCH ]
[ Disclaimer ] [ CATALOGUE ] [ Copyright ]
FANSADOX COLLECTION 418
FEMALE GENERAL Part 3 - FEATHER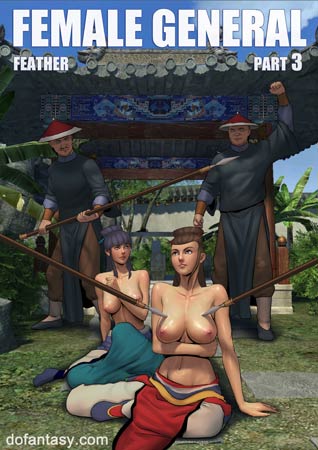 NEW IN PDF ELECTRONIC VERSION!

Adult Comic Album by FEATHER.
HIGH RESOLUTION PDF deluxe edition
41 full color comic pages!!!
-COMPLETE, UNABRIDGED VERSION-

THE TAIPING REBELLION WAS ONE OF THE BLOODIEST PERIODS IN CHINESE HISTORY. DURING THIS TIME, A CHRISTIAN GROUP CALLED "THE HEAVENLY KINGDOM" REBELLED AGAINST THE ESTABLISHED ORDER. THE REBEL GROUP ALLOWED WOMEN TO TRAIN AND FIGHT FOR THEM, EVEN PROMOTING SOME WOMEN TO THE RANK OF GENERAL. BUT THE CREATION OF FEMALE SOLDIERS MEANT THE CREATION OF FEMALE PRISONERS OF WAR...

AS THE THIRD CHAPTER OF THE STORY BEGINS, THE FEMALE GENERAL AND HER SOLDIERS HAVE ENRUDER HORRORS AT THE HANDS OF THEIR ENEMIES. THEY HAVE BEEN FUCKED, WHIPPED AND HUMILIATED BEYOND IMAGINATION. BUT THE GENERAL'S SISTER AND HER BEST FRIEND ARE ABOUT TO STAGE A RESCUE ATTEMPT.

WILL THE WOMEN ESCAPE? OR IS AN EVEN WORSE FATE IN STORE FOR THEM ALL?

IMPORTANT NOTICE - DISCLAIMER
All characters are 18 years old or older.
This is an entirely fictional work based on cartoon characters for adult entertainment. It shows no real people or events. The characters are shown participating in CONSENSUAL role-play for their own personal satisfaction, simulating activities which involve sexual dominance and submission. No actual toons were harmed in the making of this comic.


One of the most bloody wars in history took place towards the end of the 19th Century, the Taiping Rebellion. The rebellion was led by a man who had been told in a vision that he was the younger brother of Christ. He set up the Taiping Heavenly Kingdom and controlled large areas of Southern China. At least 20 million people died in the fourteen years of fighting between the Heavenly Kingdom and the Qing dynasty. There were female prisoners and even female generals. There are no statistics about the rape and pillage that accompanied the war…

General Xiao Meiyun had made a name for herself fighting for the Heavenly Kingdom rebellion. She was fierce and brutal, able to command her troops with ease. She won many victories and was admired by the rebels, until the day she made a fatal mistake… she allowed herself and several of her soldiers to be captured.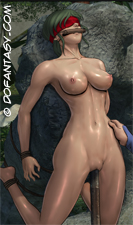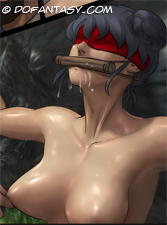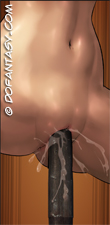 In parts 1 & 2 of our story, G

eneral Xiao Meiyun became the prisoner of General Lei Bao, a beast of a man whose creativity in torturing women knew no limits. Xiao Meiyun has suffered in captivity, experiencing great pain and humiliation. She became a toy for Lei Bao and his men to play with. They fucked her and hurt her, until the day when her sister, Xiao Xueyun, and her best friend Hong Jiao, decided to stage a rescue attempt.
In this Chapter:
Now a confrontation is brewing. Lei Bao and the local magistrate have been fucking and torturing their beautiful captives for days. They have broken the spirits of proud female soldiers, and turned them all into obedient cock-suckers.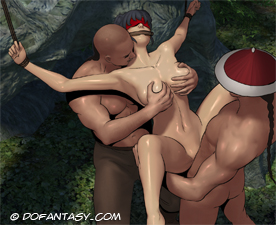 But will the sight of such beautiful and powerless women distract the men, and allow the female rebels to rescue their comrades?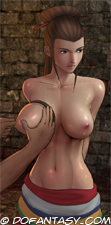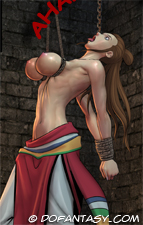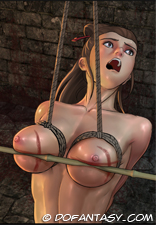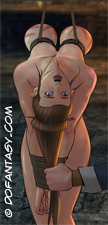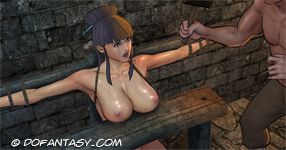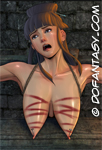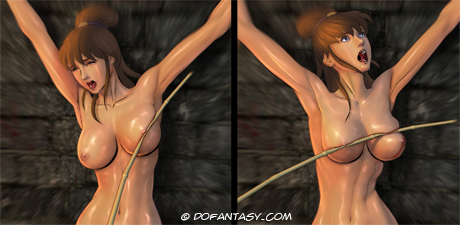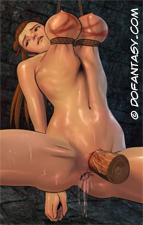 Or will Lei Bao continue to triumph over his enemies, and condemn the women to an even more horrible fate?
COME ENJOY THIS EXCITING THIRD CHAPTER OF FEATHER'S EPIC SAGA! THE FEMALE GENERAL IS GOING TO LEARN THAT IN THIS WAR, THE MOST PRIZED SPOILS ARE THE BODIES OF HER OWN SOLDIERS! EXPLORE AN EXCITING AND BRUTAL TIME IN HISTORY, WHEN UTTERLY MERCILESS MEN CRUSHED DISOBEDIENT WOMEN WHO HAD TRIED TO GAIN EQUAL RIGHTS.
BROUGHT TO YOU BY RENOWNED ARTIST, FEATHER!