Use our On-Line 100% Secure EncryptedShopping Cart Ordering System. Simply browse
our site and Click the ADD TO SHOPPING CART buttons to place items in your Shopping Cart
[ HOME ] [ COMICS ] [ MOVIES ] [ NOVELS ] [ CD-ROM ] [ Order info ] [ Help ] [ ARTIST SITES ] [ SEARCH ]
[ Disclaimer ] [ CATALOGUE ] [ Copyright ]
FANSADOX COLLECTION 430
HUNTING SEASON by SLASHER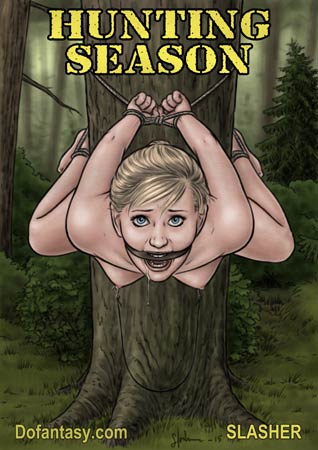 NEW IN PDF ELECTRONIC VERSION!
Adult Comic Album by SLASHER.
HIGH RESOLUTION PDF deluxe edition
25 full color comic pages!!!
-COMPLETE, UNABRIDGED VERSION-
DIALOGS BY NAJ
A SEXY AND AMBITIOUS RUNNER GIRL TAKES A WRONG TURN IN THE WOODS AND ENDS UP CAUGHT BY A SERIOUSLY SICK SADIST!
THIS HARDCORE PREPPER IS READY FOR THE END... BUT IS SHE?
IMPORTANT NOTICE - DISCLAIMER
All characters are 18 years old or older.
This is an entirely fictional work based on
cartoon characters for adult entertainment.
It shows no real people or events.
The characters are shown participating in
CONSENSUAL role-play for their own
personal satisfaction, simulating activities
which involve sexual dominance and
submission. No actual toons were harmed
in the making of this comic.
Amy was just an average go-getter, trying to better herself and get a good time in her orienteering race. Unfortunately for her, there was someone else in the woods who had a different plan in mind for sweet Amy and her sweet body...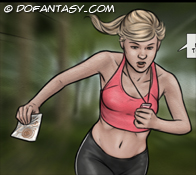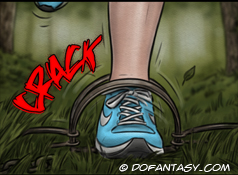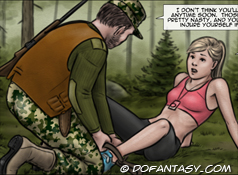 Things start looking bad for Amy, and things will get worse as her captor trains Amy to be the perfect slave...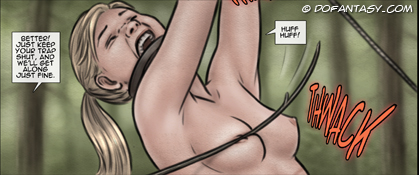 Amy suffers with her body for failing to meet her captor's standards... his benchmarks about how a good slave should behave...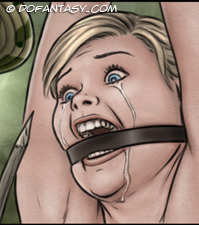 Amy should work hard to please her new master... after all, there's plenty more "prey" out there in the woods...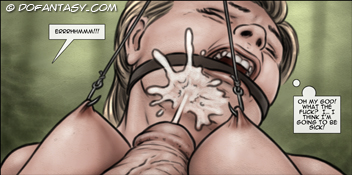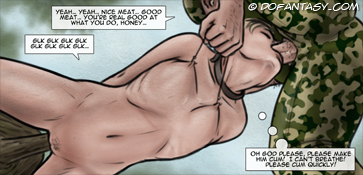 SLASHER STARTS AN EXCITING NEW EPIC IN THIS THRILLING BEGINNING OF A DEEP WOODS ADVENTURE GONE WRONG! A HARD CORE HUNTER READY FOR THE END NEEDS NEW STOCK. WILL AMY SERVE HIS SADISTIC DESIRES OR WILL SHE END UP SERVING ANOTHER USE? FIND OUT HERE ONLY AT DOFANTASY.COM!!!
YOU DON'T WANT TO MISS THIS THRILLING BEGINNING! GET IN AT THE GROUND FLOOR WITH THIS EXPLOSIVE AND EXCITING INTRODUCTORY ISSUE!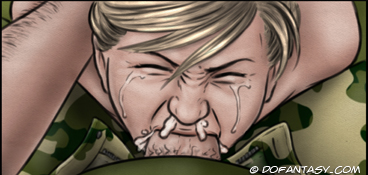 YOU DON'T WANT TO MISS THIS!