Use our On-Line 100% Secure EncryptedShopping Cart Ordering System. Simply browse
our site and Click the ADD TO SHOPPING CART buttons to place items in your Shopping Cart
[ HOME ] [ COMICS ] [ MOVIES ] [ NOVELS ] [ CD-ROM ] [ Order info ] [ Help ] [ ARTIST SITES ] [ SEARCH ]
[ Disclaimer ] [ CATALOGUE ] [ Copyright ]
FANSADOX COLLECTION 476
BAD LIEUTENANT 7: WHORED HEIRESS - ARIETA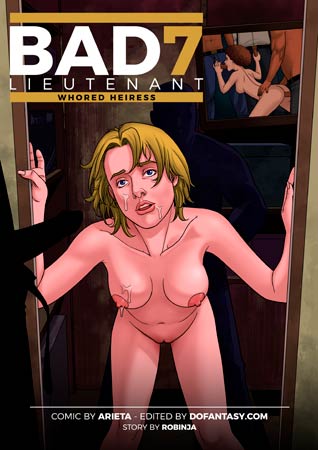 NEW IN PDF ELECTRONIC VERSION!
Adult Comic Album by ARIETA. Story by ROBINJA.
HIGH RESOLUTION PDF deluxe edition
58 full color comic pages!!!
-COMPLETE, UNABRIDGED VERSION-
HIDDEN IN EVERY CITY, JUST OUTSIDE OF VIEW, THERE IS A WORLD OF CORRUPTION AND CRIME. WOMEN ARE HELPLESS TO RESIST THE MOBSTERS AND DIRTY COPS WHO ABUSE THEM.


LIEUTENANT O'MALLEY IS A DIRTY COP AND A SECRET SLAVE. SHE WILL BETRAY ALL HER CLOSEST FRIENDS AND THEIR FAMILIES, TO SERVE THE MAN WHO OWNS HER. THERE IS NO LINE THAT SHE WON'T CROSS…
IMPORTANT NOTICE - DISCLAIMER
All characters are 18 years old or older.
This is an entirely fictional work based on cartoon characters for adult entertainment. It shows no real people or events. The characters are shown participating in CONSENSUAL role-play for their own personal satisfaction, simulating activities which involve sexual dominance and submission. No actual toons were harmed in the making of this comic.
THE EROTIC COMIC THAT BREAKS ALL THE RULES…
The Bad Lieutenant saga has broken new ground in terms of complexity and tension in erotic comics. Writer Robinja and Artist Arieta continue to expand their universe where the mob secretly rules everything behind the scenes, and the women all secretly love to be their slaves.
Full of surprising plot twists, and long-term character development, this series is not your typical erotic comic!

A BILLIONAIRE HEIRESS, WHORES HERSELF FOR HER DAUGHTER
Lieutenant O'Malley's friend Helena Tunt was born to a life of wealth and privilege. She never had to work a day in her life. But when O'Malley kidnapped Helena's daughter, Helena found herself willingly whoring herself out to the local mobsters, to try and convince them to give her back.
What Helena doesn't know is that it's too late. Her daughter has already been trained as a sex slave, and she does not want to go back to her old life. "Natasha" is now "Mackica," just another loyal and willing slave in the Serbian Mafia's collection.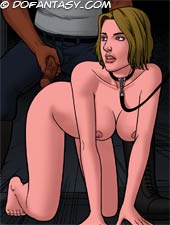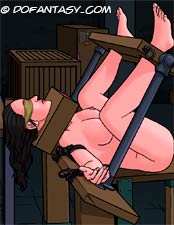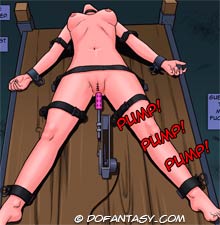 ANY GIRL CAN BE RE-PROGRAMED, IF SHE HAS A SKILLED TEACHER
Meanwhile, an FBI Agent posing as a stripper has infiltrated the Mafia harem and become one of the slaves. She could ruin them all, but strangely she begins to enjoy her life as a slave more than she ever enjoyed her old life. Can O'Malley convince her to betray the FBI and align herself with the mob?
A strong cast of characters lead this story, as each different girl is turned inside out and taught that anyone can be made a sex slave. Arieta and Robinja deliver a sexy comic erotic comic, brimming with intrigue and danger.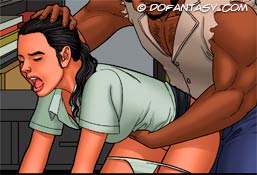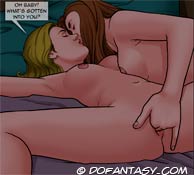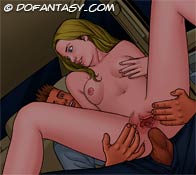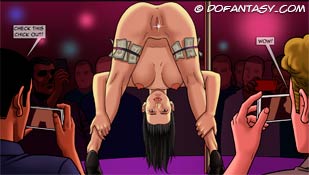 READ PART 7 OF THE INCREDIBLE STORY, INSPIRED BY THE FILM NOIR DETECTIVE GENRE. THE BAD LIEUTENANT SAGA IS A RICH WORLD OF CHARACTER AND STORY. BROUGHT TO LIFE BY AUTHOR ROBINJA AND ARTIST ARIETA.
BROUGHT TO YOU ONLY BY THE DEDICATED TEAM AT DOFANTASY.COM!


PREVIOUS CHAPTERS:
**** BUY THE PREVIOUS COMICS AND GET 15% DISCOUNT! ****