Use our On-Line 100% Secure Encrypted Shopping Cart Ordering System. Simply browse
our site and Click the ADD TO SHOPPING CART buttons to place items in your Shopping Cart
[ HOME ] [ COMICS ] [ MOVIES ] [ NOVELS ] [ CD-ROM ] [ Order info ] [ Help ] [ ARTIST SITES ] [ SEARCH ]
[ Disclaimer ] [ CATALOGUE ] [ Copyright ]
FANSADOX COLLECTION 498
HE KNOWS YOU'RE ALONE- SLASHER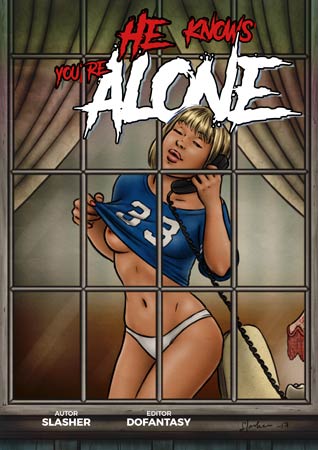 NEW IN PDF ELECTRONIC VERSION!
Adult Comic Album by SLASHER.
HIGH RESOLUTION PDF deluxe edition
35 full color comic pages!!!
-COMPLETE, UNABRIDGED VERSION-
NANCY'S NAUGHTY NIGHT IS NEARLY HERE! THAT IS… UNTIL AN UNEXPECTED GUEST ARRIVES…

THIS CLASSIC, SLASHER DISASTER WILL LEAVE YOU ON THE EDGE OF YOUR SEAT AND WANTING MORE, MORE, MORE!



IMPORTANT NOTICE - DISCLAIMER
All characters are 18 years old or older.
This is an entirely fictional work based on
cartoon characters for adult entertainment.
It shows no real people or events.
The characters are shown participating in
CONSENSUAL role-play for their own
personal satisfaction, simulating activities
which involve sexual dominance and
submission. No actual toons were harmed
in the making of this comic.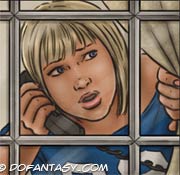 In a quiet town, in the middle of the suburbs, in the middle of the night, naughty Nancy was waiting for her boy beau Freddy to sneak in so the two of them could have sexy fun. A dirty girl in a football jersey with blonde hair and bad ideas, Nancy waited beside the phone for Freddy to call so the private party could REALLY start. The first call was easy… fast Freddy planned a hot and heavy night of passion and sex for the two, teen lovers.

But the second call… is when the fun REALLY starts!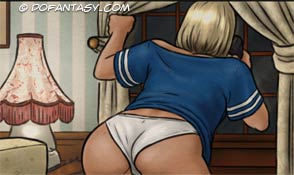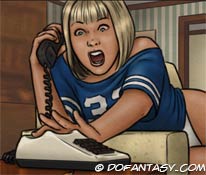 There's someone in the house… and he wants naughty Nancy all to himself! Freddy is on his way… but will he arrive in time to save Nancy? Or is she doomed to be the next slasher victim?!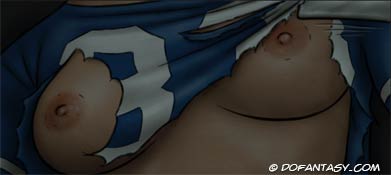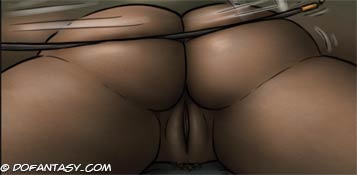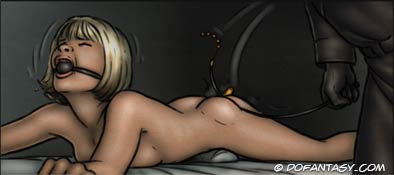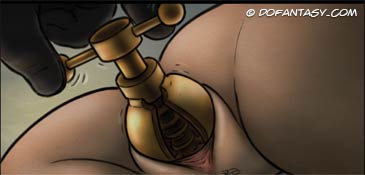 SLASHER IS A MASTER OF THE THROWBACK 80'S GENRE, AND THIS ONE DOES NOT DISAPPOINT! RELIVE THE MOST CLASSIC… AND MOST EXCITING STORY OF ALL! THERE'S SOMEONE IN THE HOUSE, AND THE GIRL'S ALL ALONE, VULNERABLE, AND COMPLETELY AND UTTERLY HELPLESS! WHAT WILL HAPPEN TO NAUGHTY NANCY? WILL HER BOYFRIEND FREDDY RIDE TO THE RESCUE, OR IS IT CURTAINS FOR THE BEAUTIFUL, BLONDE BIMBO? FIND OUT ONLY WITHIN THIS PAGETURNER ISSUE, BROUGHT TO YOU EXCLUSIVELY BY DOFANTASY.COM!



YOU DON'T WANT TO MISS THIS EXCITING ISSUE! THIS IS A REAL STEAL OF A DEAL!