Use our On-Line 100% Secure Encrypted Shopping Cart Ordering System. Simply browse
our site and Click the ADD TO SHOPPING CART buttons to place items in your Shopping Cart
[ HOME ] [ COMICS ] [ MOVIES ] [ NOVELS ] [ CD-ROM ] [ Order info ] [ Help ] [ ARTIST SITES ] [ SEARCH ]
[ Disclaimer ] [ CATALOGUE ] [ Copyright ]
FANSADOX COLLECTION 117
CHEERLEADERS IN CHAINS - ROBERTS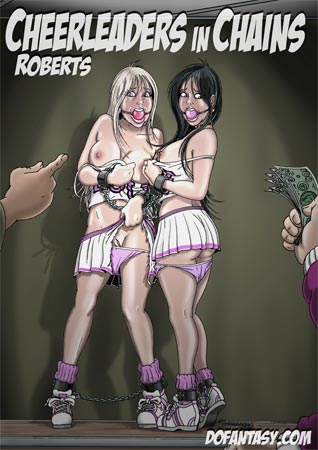 CHEERLEADERS IN CHAINS
NEW IN PDF ELECTRONIC VERSION!
Adult Comic Album by
ROBERTS
HIGH RESOLUTION PDF deluxe edition
49 color comic pages by ROBERTS!
-COMPLETE, UNABRIDGED VERSION-
THREE HOT CHEERLEADERS
SOLD AS SLAVES !
THE HOTEST ROBERTS!!!
IMPORTANT NOTICE:
All characters are 18 years old or older.
All action is simulated and no
actual people are involved in it.
The authors/publishers do not condone
any kind of violence.
These comics are completely fiction
and for adult entertainment.
The maintenance people lusted after them for months. The girls were the hottest cockteasers on the campus...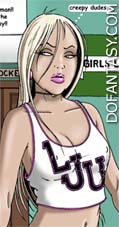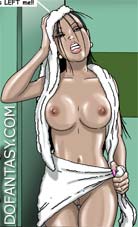 One day they decided to stop all that cockteasing and give the chicks what they were asking for.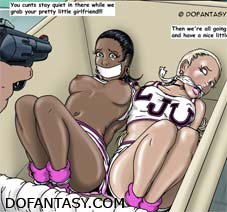 The plan was to sell them to the right people and make a lot of money. But a good sale needs good advertising, so they stripped the girls naked and crudely filmed them for the punters...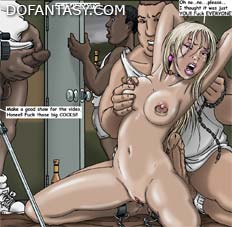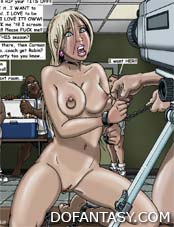 Being auctioned was awful for the naked, chained, terrified girls.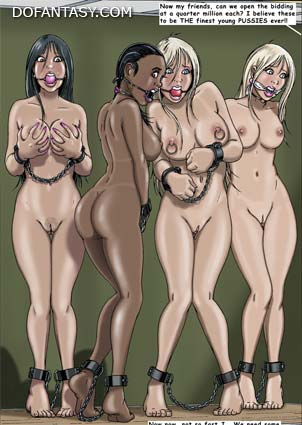 They were assessed in every humiliating way a sick, perverted mind can conceive...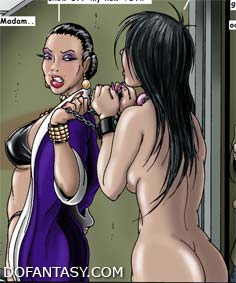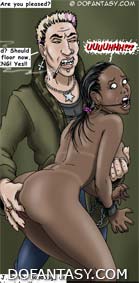 Only Gary Roberts can draw such lovely girls and build up such hot action. Don't miss this excellent comic!
THE LATEST ROBERTS!!!
THE THREE HOTTEST CHEERLEADERS OF THE CAMPUS SOLD AS SLAVES!
TORRID ACTION, HOT CHARACTERS. A GREAT COMIC!
CHECK ROBERTS SITE FOR MORE ROBERTS COMICS