Use our On-Line 100% Secure EncryptedShopping Cart Ordering System. Simply browse
our site and Click the ADD TO SHOPPING CART buttons to place items in your Shopping Cart
[ HOME ] [ COMICS ] [ MOVIES ] [ NOVELS ] [ CD-ROM ] [ Order info ] [ Help ] [ ARTIST SITES ] [ SEARCH ]
[ Disclaimer ] [ CATALOGUE ] [ Copyright ]
FANSADOX COLLECTION 139
ORC COUNTERPART WORLD - TEMPLETON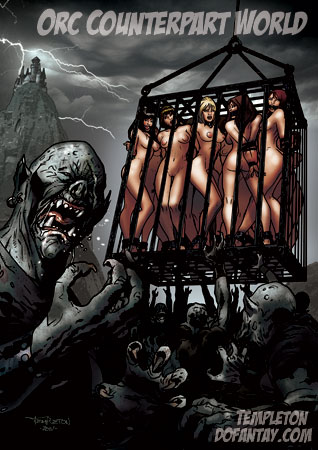 NEW IN PDF ELECTRONIC VERSION!
Adult Comic Album by
TEMPLETON
HIGH RESOLUTION PDF deluxe edition
45 full color comic pages by
TEMPLETON
-COMPLETE, UNABRIDGED VERSION-
BEAUTIFUL GIRLS ARE SENT
TO AN ORC WORLD TO SERVE
AS SLAVES!!!
IMPORTANT NOTICE - DISCLAIMER
All characters are 18 years old or older.
This is an entirely fictional work based on
cartoon characters for adult entertainment.
It shows no real people or events.
The characters are shown participating in
CONSENSUAL role-play for their own
personal satisfaction, simulating activities
which involve sexual dominance and
submission. No actual toons were harmed in the making of this comic.
Gaya is a ghost planet unknown to Earth's science, but as real as a world can be to its inhabitants.
Only a subtle warp in the space-time fabric separates the two worlds, Earth and Gaya, just a narrow bridge that only the controversial scientist Dr. Friedman knows how to cross…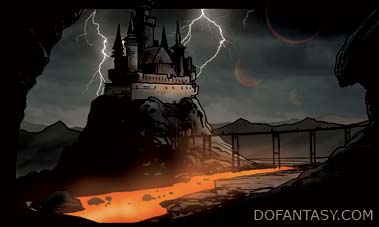 A perverted club of Wizards and an evil class of Priests have ruled Gaya since the days when human-kind was almost driven to extinction.

The repugnant Orcs form the largest group of living creatures on the Planet. A small population of humans still survives in the vast outlands, a relic of the great extermination eons ago.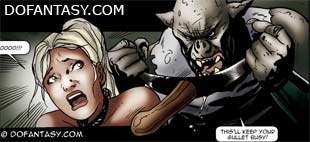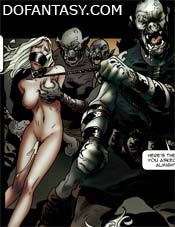 Mighty Saurus, wizard and leader of the dark forces, designed the Orcs to be the most powerful war machine ever built. Huge and unbelievably strong, the Orcs take great pleasure in fighting humans and eating their flesh. Saurus hard-wired them with extreme hatred for humans and a voracious lust for human females.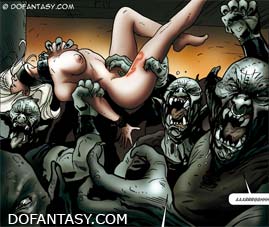 Now that Friedman's bridge has been established, Earth is a new source of exotic female slaves for Gaya. Human women are imported in exchange for Beritolite-max, the mineral key to Friedman's high-tech patents.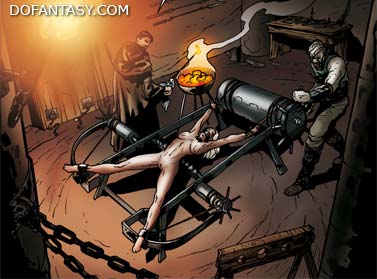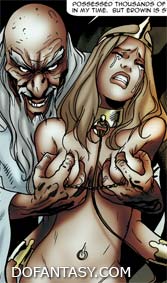 DON'T MISS THIS GREAT
NEW TEMPLETON!
EVIL ORCS HUNTING HUMAN FEMALES!!!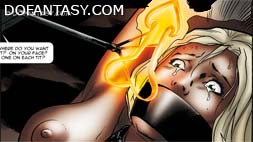 DEFENSELESS VICTIMS
IN AN ORC WORLD...

VISIT TEMPLETON SITE FOR A COMPLETE
LIST OF TEMPLETON COMICS AND OFFERS