Use our On-Line 100% Secure Encrypted Shopping Cart Ordering System. Simply browse
our site and Click the ADD TO SHOPPING CART buttons to place items in your Shopping Cart
[ HOME ] [ COMICS ] [ MOVIES ] [ NOVELS ] [ CD-ROM ] [ Order info ] [ Help ] [ ARTIST SITES ] [ SEARCH ]
[ Disclaimer ] [ CATALOGUE ] [ Copyright ]
FANSADOX COLLECTION 140
CHEERLEADERS ORDEAL - FERNANDO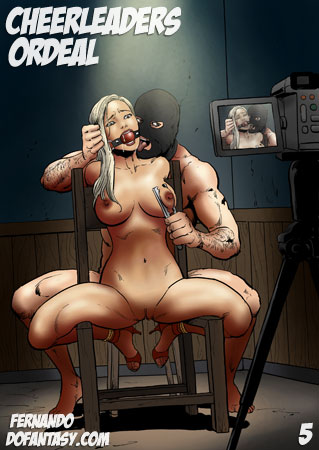 CHEERLEADERS ORDEAL
NEW IN PDF ELECTRONIC VERSION!
Adult Comic Album by
FERNANDO
HIGH RESOLUTION PDF deluxe edition
45 full color comic pages by
FERNANDO
-COMPLETE, UNABRIDGED VERSION-
4 CHEERLEADERS MISSING

IMPORTANT NOTICE - DISCLAIMER
All characters are 18 years old or older.
This is an entirely fictional work based on
cartoon characters for adult entertainment.
It shows no real people or events.
The characters are shown participating in
CONSENSUAL role-play for their own
personal satisfaction, simulating activities
which involve sexual dominance and
submission. No actual toons were harmed in the making of this comic.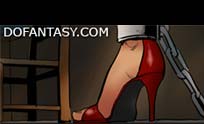 BACKGROUND
Old Bob thinks himself the luckiest bastard on Earth. Good luck and a heavy storm brought 4 delightful cheerleaders knocking at his door. His bizarre mind soon took a decision: he would seize them...
Now he's sharing his booty with two friends, Dogface and Assbuster.
______________________
Will the horror ever end for these missing beauties?



Assbuster, perhaps the most dangerous of the men, needs money. He blackmails Anna's father, sending him a series of videos showing his daughter chained naked in his underground den...
The bastard is almost caught by the cops, but avoids arrest and soon finds another victim: Anna's sister, a beautiful tennis player who is every bit as hot as Anna.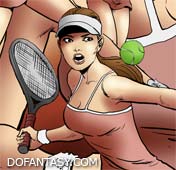 In the meantime, life for Jessica and Chris is getting worse and worse at the hands of Bob and Dogface... The twisted imagination of their captors seems infinite...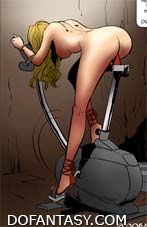 A SELF CONTAINED, INCREDIBLY AROUSING TALE OF MADNESS IN WHICH
THE OLD MEN HAVE NOTHING TO LOSE, THEY KNOW THEY CAN KEEP
THEIR GIRLS FOREVER AND NOBODY WILL EVER KNOW...
CHEERLEADERS BY FERNANDO,
THE HOTTEST COMIC SERIES EVER PUBLISHED!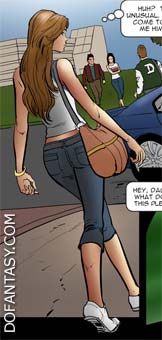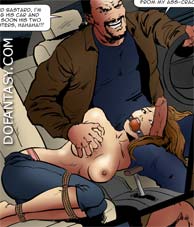 DON'T MISS THIS NEW CHAPTER ON THE PLIGHT OF THE
4 MISSING CHEERLEADERS!
A HOT FANTASY BY WORLD-CLASS ARTIST FERNANDO...
CONTINUED IN CHEERLEADER'S DREADFUL REUNION THE 6th (NEXT) PART OF THIS STORY

VISIT FERNANDO SITE FOR A COMPLETE LIST OF
FERNANDO COMICS AND OFFERS
[ HOME ]