Use our On-Line 100% Secure EncryptedShopping Cart Ordering System. Simply browse
our site and Click the ADD TO SHOPPING CART buttons to place items in your Shopping Cart
[ HOME ] [ COMICS ] [ MOVIES ] [ NOVELS ] [ CD-ROM ] [ Order info ] [ Help ] [ ARTIST SITES ] [ SEARCH ]
[ Disclaimer ] [ CATALOGUE ] [ Copyright ]
FANSADOX COLLECTION 149
CASTAWAYS - TEMPLETON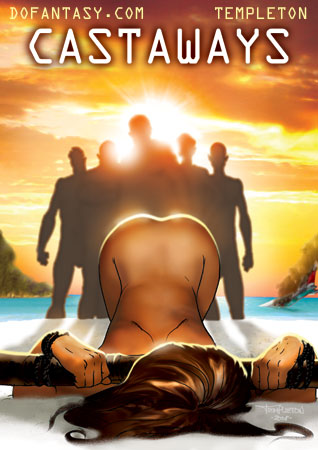 CASTAWAYS
NEW IN PDF ELECTRONIC VERSION!
Adult Comic Album by TEMPLETON
HIGH RESOLUTION PDF deluxe edition
45 full color comic pages by
TEMPLETON
-COMPLETE, UNABRIDGED VERSION-
FIVE HOT BEAUTIES HUNTED
DOWN BY FELLOW CASTAWAYS
ON A DESERT ISLAND!
IMPORTANT NOTICE - DISCLAIMER
All characters are 18 years old or older.
This is an entirely fictional work based on
cartoon characters for adult entertainment.
It shows no real people or events.
The characters are shown participating in
CONSENSUAL role-play for their own
personal satisfaction, simulating activities
which involve sexual dominance and
submission. No actual toons were harmed in the making of this comic.
A bunch of drunken assholes are on the same flight as four stunning young models coming back from a photo shoot on a Pacific island resort...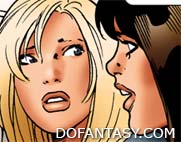 The small plane is lost for hours in the middle of a heavy storm and finally crashes in the sea near an uninhabited island. The four girls, with a stewardess and the five men, find their way to beach...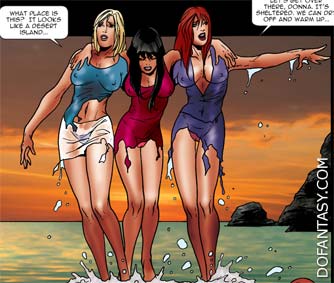 The castaways soon realize they are going to be there for quite a long time. The island is a long way off any comercial air routes and the plane has sunk, leaving no trace...
Nobody is going to look for them there...
The men have just been on a wild BDSM vacation. They decide to continue their peculiar holidays on the spot. The waves have washed up a suitcase full of BDSM toys and they couldn't ask for better company for their games... The young women are hot and extremely beautiful!
The girls soon discover the men's intentions and four of them manage to escape...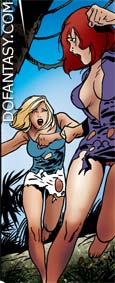 A woman hunt begins.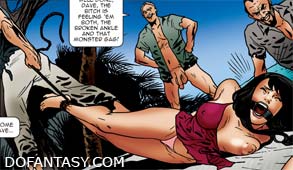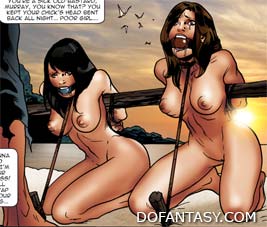 Every men takes his pick of the bunch...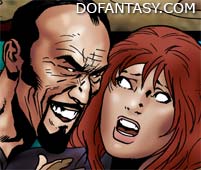 Murray and Brett, the oldest men, decide to share the stewardess, the youngest woman...
The men feel free to indulge their sick fantasies with the girls.
They're a long way from civilization and may never be found... for the moment, it's time for some fun...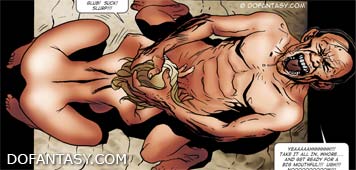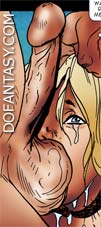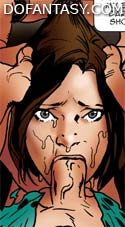 Five drunken perverts and five stunning
beauties, all castaways on a paradise island...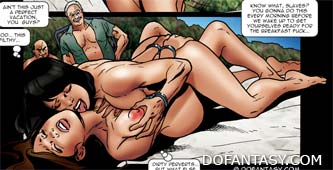 FIVE HOT BEAUTIES HUNTED DOWN BY
FIVE MEN ON A DESERT ISLAND!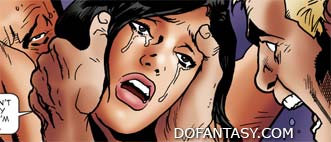 VISIT TEMPLETON SITE FOR A COMPLETE
LIST OF TEMPLETON COMICS AND OFFERS