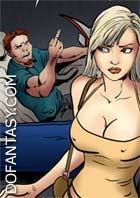 In the near future, hypocritical Puritanism takes over society, inspiring harsh and extreme laws against "indecency".
Four young people, Donna, Tara, Damian and Keith, are soon swept up in the twisted debauchery of a world gone mad.
Donna and Keith are a happy couple with bright hopes and Damian lusts after extremely beautiful, 19-year-old Tara.
Tara and Donna are close friends.
Their nightmare begins when Tara scornfully refuses Damian's advances humiliating him in front of their friends.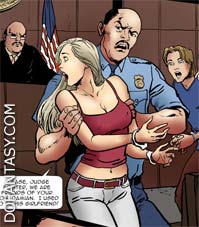 Damian's desire hardens into a thirst for vengeance...
When Keith abandons Donna for Tara, fate ordains a terrifying change in all their circumstances. Donna, an extremely temperamental girl feels doubly humiliated and spurned by both her boyfriend and her closest girlfriend and claims vengeance…
A month later, Damian marries Donna, while Keith and Tara are arrested for offending public morals by kissing on the beach.
To Keith and Tara's horrified surprise, the judge, Damian's father, sentences them to 50 years at hard labor...
Tara's first days in jail are a pure hell of cruel violation. She can't imagine a worse fate!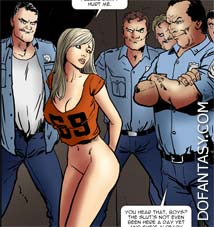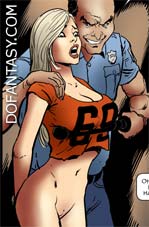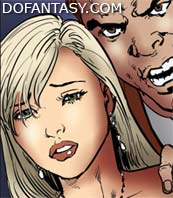 A week later, Damien visits the desperate girl with a false promise of deliverance.
His offer to take custody of Tara and her husband under a new parole system for indecency-law convicts seems like the only way out.
Days later, Tara and Keith are brought to Damian's vast estate in a prison truck and separated upon arrival to their shock and dismay.
Keith is put to work in the mill. Tara is taken to the house to serve as a maid.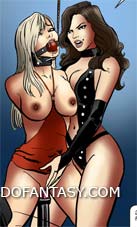 Tara's distrust grows when she's dressed in an indecently skimpy uniform.
With a scornful delight, Donna explains to her former closest friend that she and her husband will serve their hard labor sentences after all.
Hard labor for Tara means hard whoring, while Keith is fated to harsh stud service.
Donna takes her time further explaining her troubled former closest friend the true meaning of hard whoring... In addition to her household chores, Tara is required to satisfy the warped sexual desires of Damian and Donna and anyone else her keepers choose.
Life in this place will be worse than in any prison and there is no way out!
Under the strict rules of the new parole system, indecency convicts must obey their legal guardians at all times or face immediate punishment, either by prison officials or the guardians themselves.
Days later, after servicing Donna in the most intimate shameful ways, Tara is led on a chain to the mill where Keith toils shackled to the wheel under the lash of Samson, a gay giant.
Horrified, Tara must witness on her knees her husband's outrage by the perverse overseer.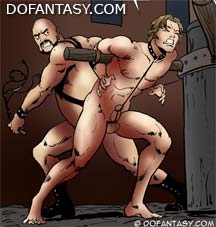 From then on, the couple's lives are a constant ordeal of pain and debasement.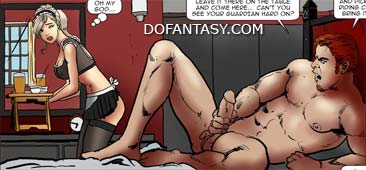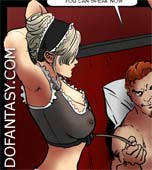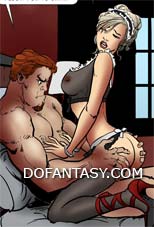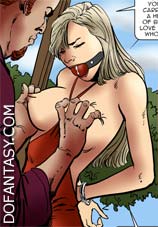 The shame for the young captive couple peaks at a party for what were once the common friends of the two couples.
Tara is the main attraction for the male guests while Keith provides amusement to the drunken girls.
The perversity of the women exceeds even that of their male escorts...