Use our On-Line 100% Secure EncryptedShopping Cart Ordering System. Simply browse
our site and Click the ADD TO SHOPPING CART buttons to place items in your Shopping Cart
[ HOME ] [ COMICS ] [ MOVIES ] [ NOVELS ] [ CD-ROM ] [ Order info ] [ Help ] [ ARTIST SITES ] [ SEARCH ]
[ Disclaimer ] [ CATALOGUE ] [ Copyright ]
FANSADOX COLLECTION 177
BIRTHDAY GIFT PART 2 - ERENISCH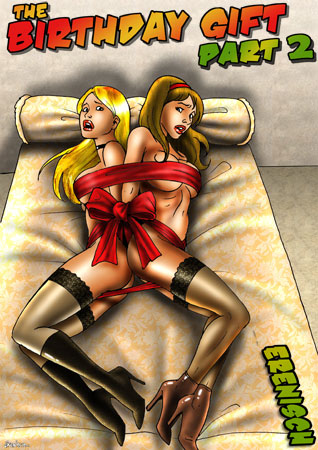 NEW IN PDF ELECTRONIC VERSION!
Adult Comic Album by
ERENISCH
HIGH RESOLUTION PDF deluxe edition
53 full color comic pages
-COMPLETE, UNABRIDGED VERSION-
When a girl reaches slavery age, she
can be bought, sold and used in every
imaginable way. She becomes her
owner's property...
PETER'S
IMPORTANT NOTICE - DISCLAIMER
All characters are 18 years old or older.
This is an entirely fictional work based on
cartoon characters for adult entertainment.
It shows no real people or events.
The characters are shown participating in
CONSENSUAL role-play for their own personal satisfaction, simulating activities which involve sexual dominance and submission.
No actual toons were harmed in the making
of this comic.
In the year 2022 many countries passed the 'Compulsory Female Slavery Law' that enabled the sexual use and trade of nubile women over 18 years of age.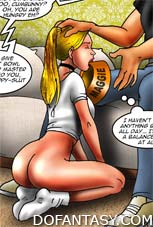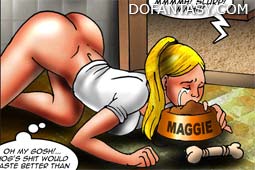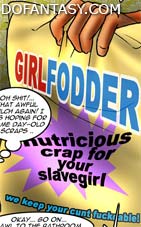 When a girl reaches slavery age, she can be bought, sold and rented. She is her owner's property...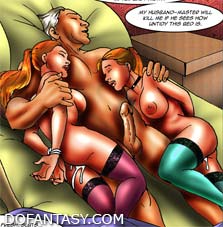 Attractive young girls become lucrative investments for their parents. Many families with financial problems sell their daughters to slavetraders and private citizens. Often the buyer is a lusting neighbor, as in poor Maggie's case.
Maggie became a birthday gift for high-school classmate Peter. Shortly afterwards, Peter was delighted to get his hands on Sherry, another gorgeous classmate...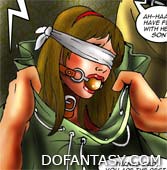 Sherry is a selfish, rich beauty who has been sold to Peter's father after a family financial crisis. The girl is delivered chained, blindfolded and gagged. She soon will discover her terrible fate...
In the meantime the rest of the poor young damsels in the school are aggressively shared out among the boys like scared puppies in a dog pound....
Miss Cox, their gorgeous teacher, will not escape the same horrendous fate. The sexy young woman will be thoroughly humiliated in front of her own class!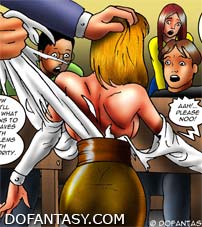 Life for beautiful Peter's young slaves has taken a dramatic U-turn. His sex-crazed fantasies know no boundaries. The young monster is determined to tame both girls by using the strictest methods. The girls will bend to his twisted will or suffer the consequences...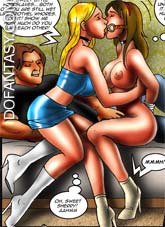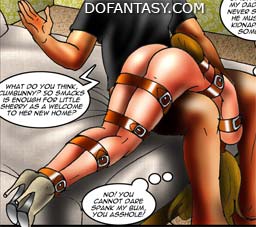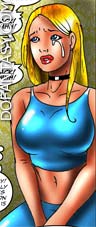 A GIRL-NEXT-DOOR BONDAGE FANTASY SET IN A WEIRD FUTURE


HIS BIRTHDAY GIFT IS HIS HOT NEIGHBOR MAGGIE,
THE MUCH LUSTED-AFTER SCHOOL BEAUTY QUEEN!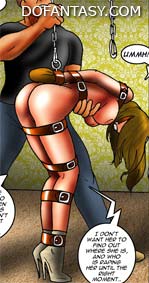 DON'T MISS THE 1st PART OF THIS EXCITING STORY: BIRTHDAY GIFT PART 1

DON'T MISS THE 3rd PART OF THIS STORY: BIRTHDAY GIFT PART 3 - DETENTION
DON'T MISS THE 4th PART OF THIS STORY: BIRTHDAY GIFT PART 4 - HOMEWORK
DON'T MISS THE 5th PART OF THIS STORY: BIRTHDAY GIFT PART 5 - TEACHERS PET
DON'T MISS THE 6th PART OF THIS STORY: BIRTHDAY GIFT PART 6 - FAMILY REUNION
DON'T MISS THE 7th PART OF THIS STORY: BIRTHDAY GIFT PART 7 - THE EXCHANGE
DON'T MISS THE 8th PART OF THIS STORY: BIRTHDAY GIFT - 8 - THE FAVORITE
DON'T MISS THE 9th PART OF THIS STORY: BIRTHDAY GIFT PART9 - VENGEANCE
**** BUY THE 9 COMICS AND GET 15% DISCOUNT! ****
VISIT
ERENISCH SITE
FOR A COMPLETE LIST OF ERENISCH COMICS AND OFFERS