Use our On-Line 100% Secure EncryptedShopping Cart Ordering System. Simply browse
our site and Click the ADD TO SHOPPING CART buttons to place items in your Shopping Cart
[ HOME ] [ COMICS ] [ MOVIES ] [ NOVELS ] [ CD-ROM ] [ Order info ] [ Help ] [ ARTIST SITES ] [ SEARCH ]
[ Disclaimer ] [ CATALOGUE ] [ Copyright ]
FANSADOX COLLECTION 290
TOTAL CONTROL by FERNANDO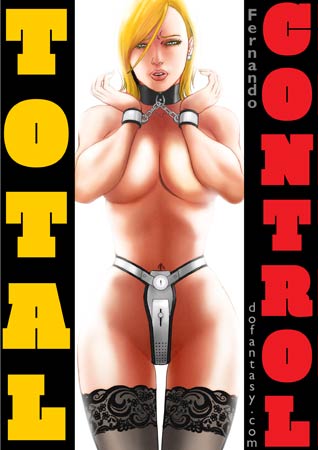 NEW IN PDF ELECTRONIC VERSION!
Adult Comic Album by FERNANDO.
HIGH RESOLUTION PDF deluxe edition
50 full color comic pages!!!
-COMPLETE, UNABRIDGED VERSION-
A BEAUTIFUL YOUNG WOMAN IS ON
THE FAST TRACK TO SUCCESS BUT HER
LIFE TAKES A DRASTIC U-TURN WHEN SHE
FALLS UNDER THE CONTROL OF HER CE
AND FUTURE BROTHER-IN-LAW!


IMPORTANT NOTICE - DISCLAIMER
All characters are 18 years old or older.
This is an entirely fictional work based on
cartoon characters for adult entertainment.
It shows no real people or events.
The characters are shown participating in
CONSENSUAL role-play for their own
personal satisfaction, simulating activities
which involve sexual dominance and
submission. No actual toons were harmed
in the making of this comic.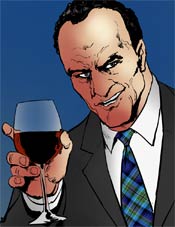 Young Kate can't believe her luck. Just six months ago, fresh from business school, she found a job at Weiss Holdings, the leading financial company in Wall Street. A month after she got engaged with with Michael, the all American girl's dream of a husband, and now she is dinning with Mr Wiess, her employer and the company's CEO!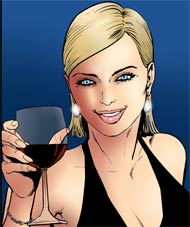 Unknown to her, Michael, her lover and fiancťe, is the young brother of Mr. Weiss!
Mr. Weiss: "Can you imagine my surprise when he told me the woman he was marrying worked for me? I told him thereíd be better woman to marry than a rising star from Weiss Holdings. Iím only sorry we hadnít met much sooner."
Kate: "Oh please donít apologize, Mr. Weiss. Iíve only been with the holding company for seven months. I really didnít expect to be noticed by the top echelon, much less the CEO himself!"
Mr. Weiss: Please, call me Eli. Not only are you beautiful, but very understanding. Iím looking forward to getting to know my future sister-in-law even more.
The day after, Michael leaves on a business trip. He'll be out for a few weeks. Kate goes to work as every day. She's a bit nervous after dinning last night with the company CEO and owner, her future brother in law.
Mr. Weiss promised her to pay her a lot of attention now that they are going to become family.
Mr. Weiss is a successful businessman well known for keeping his word
And true to his word, the man takes control of his young and ravishing employee in the office, assigning her a new assistant...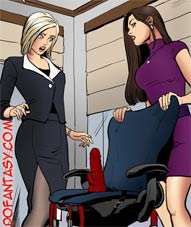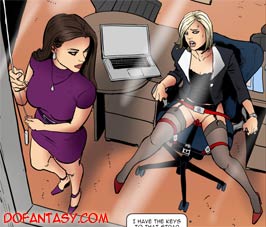 "Whatís this? Is this a joke? Youíre not seriously thinking
Iíll be sitting on that! This is my own office, for godís sake!"
...and new tasks...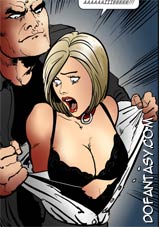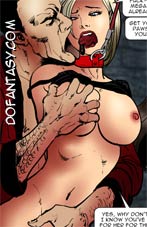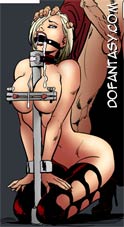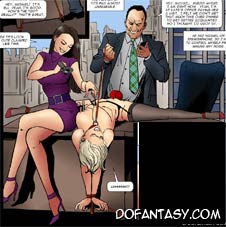 "Hey, Michael. Guess where I am right now.
Yeah, Iím at Kateís office paying her a visit.
I felt we didnít get that much time over dinner to
get better acquainted so I thought Iíd drop by.
He assigns her a guardian at her home not allowing her any privacy....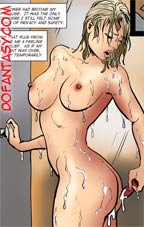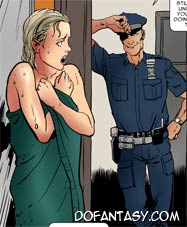 "Oh my God! Officer! You startled me! What are you doing here?"
"Mr. Weiss told me to keep an eye on you. Even told me your ass is mine while heís away."
Kate's future brother-in-law takes total control of every aspect of the young woman's life. She can't see her friends anymore. Her social life is reduced to meeting other young women locked in the same sadistic yoke of the powerful businessman.
Kate, a brilliant young corporate executive with a no less brilliant future, is now a helpless puppet in the hands of her employer.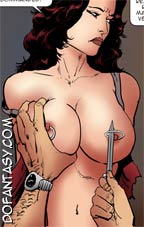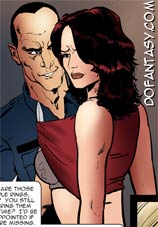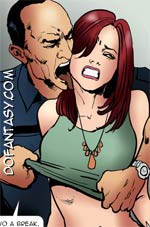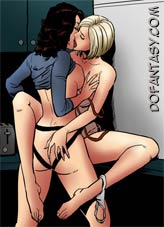 Kate's life becomes pure agony of humiliation and debasement. Her only hope is Michael. Her lover and future husband is coming back soon...
A BEAUTIFUL YOUNG WOMAN IS ON THE FAST TRACK TO SUCCESS BUT HER LIFE TAKES
A DRASTIC U-TURN WHEN SHE FALLS UNDER THE CONTROL OF HER
CEO AND FUTURE BROTHER-IN-LAW!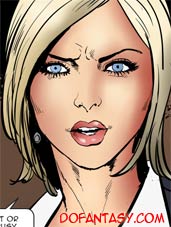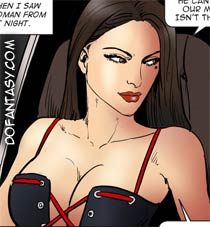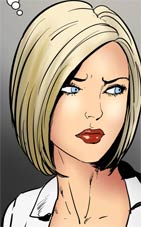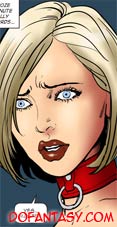 FROM RISING START TO CORPORATE TOY, A PROFESSIONAL BUSINESSWOMAN IS REDUCED
TO SERVICING HER BOSS IN THE MOST HUMILIATING AND DEGRADING WAYS THE
CORPORATE WORLD HAS EVER SEEN!

DON'T MISS THE LATEST FERNANDO!
VISIT FERNANDO SITE FOR A COMPLETE LIST OF
FERNANDO COMICS AND OFFERS
[ HOME ]