Use our On-Line 100% Secure EncryptedShopping Cart Ordering System. Simply browse
our site and Click the ADD TO SHOPPING CART buttons to place items in your Shopping Cart
[ HOME ] [ COMICS ] [ MOVIES ] [ NOVELS ] [ CD-ROM ] [ Order info ] [ Help ] [ ARTIST SITES ] [ SEARCH ]
[ Disclaimer ] [ CATALOGUE ] [ Copyright ]
FANSADOX COLLECTION 291
ENSLAVED WITHOUT A CAUSE by SLASHER
NEW IN PDF ELECTRONIC VERSION!
Adult Comic Album by SLASHER.
HIGH RESOLUTION PDF deluxe edition
57 full color comic pages!!!
-COMPLETE, UNABRIDGED VERSION-
DIALOGS BY SANDOW
A BLONDE BOMBSHELL IS OUT ON HER FIRST
DATE, BUT IT'S NOT WHAT SHE EXPECTS AT
ALL! SHE SOON FINDS OUT HER DATE
WASN'T WITH HEAVEN BUT HELL!
SANDY THINKS SHE'S FOUND HER HEP CAT.
UNFORTUNATELY FOR HER, LIFE TAKES
A HARD LEFT TURN... RIGHT INTO SEXUAL
SLAVERY AND HUMILIATION!
IMPORTANT NOTICE - DISCLAIMER
All characters are 18 years old or older.
This is an entirely fictional work based on
cartoon characters for adult entertainment.
It shows no real people or events.
The characters are shown participating in
CONSENSUAL role-play for their own
personal satisfaction, simulating activities
which involve sexual dominance and
submission. No actual toons were harmed
in the making of this comic.

A FIRST DATE TO THE SOCK HOP TURNS INTO A NIGHTMARE OF
HUMILIATION AND SEXUAL SLAVERY FASTER THAN GREASED LIGHTNING!
SANDY'S DREAM OF DATING THE BIG MAN ON CAMPUS COME CRASHING DOWN WHEN
SHE DISCOVERS GREASERS AND JOCKS DON'T WANT A PRETTY GIRL THEY CAN TAKE HOME
TO MOTHER. THEY WANT TITS AND ASS, AND WILL TAKE THEM BY NO MATTER HOW!
Sandy was on cloud nine! She just turned 18 and Jonathan, the dreamy captain of the football team had just asked her out! Life couldn't get any better! He was the boss, a perfect gentleman, not at all the kind of screwed up perv all her friends insisted he was. How could such a handsome, perfect man be so bad, anyway?
After the movie, Jonathan drove them to a lookout above the city. The sunset was so romantic. If this was a dream, Sandy never wanted to wake up.

Sandy sat up in her chair as she looked out towards the city. Jonathan, however, looked at Sandy's sweet tits. He leaned in closer and wrapped an arm around her. Then he slipped a hand under her skirt...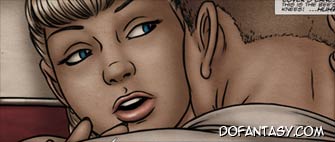 "Jonathan? What are you doing?"
Boy was she mad! Once in the back seat of his hotrod, her prince charming turned into a horny toad! How did her cool cat turn into a brute? Her magical dream was quickly turning into a nightmare!
She wished it was a nightmare... at least then she would wake up!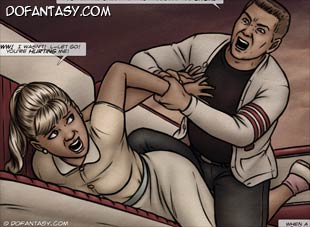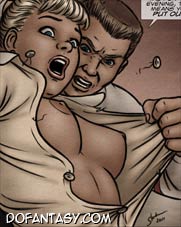 "I knew youíd chicken out on me! You cockteasing little tramp! No chick
makes a fool of Johnny, do you hear me? Nobody! I even stole some
rubbers from my old man and dammit, Iím going to use them!"
But even in her darkest dreams, she didn't expect what was going to happen next...

"Sounds like the little lady wants her dance card punched
by someone else, boy-o! Why donít you take a hike?"


"Lemmie guess. Goodie two-shoes gets wet for cock but is two shy
to spread her gams and beg to be fucked. Is that your problem?"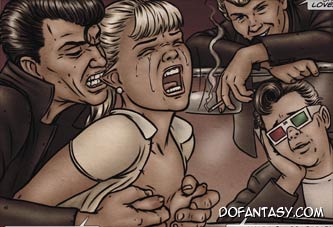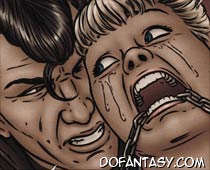 "Let's do it slasher style, babe! That means bent over and
beaten like a red-headed stepchild!"
_________________________________
Just when she started to think the nightmare is over, it takes a turn for the worse... much, much worse.
Sandy stops the first car that crosses her way, and she's filled with relief. Finally! She's safe, and she can go home and forget everything that happened! Boy, did she feel dirty. She couldn't wait to wash out all her holes. And what would mommy say? Maybe she'd help her out...
A man gets out of the car, and he has a terrifying leer on his face. Sandy didn't know it then, but she couldn't have picked a worse car to pull over. The man wasn't going to help her. In fact, he was the worst kind of man around, the kind that would make those goofy greasers look like genuine gentlemen! He was a white slaver, and he just struck gold!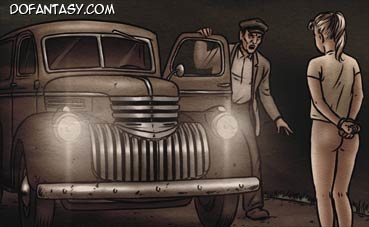 Sandy was stripped naked, gagged, and chained in a dog's kennel with two other frightened girls. The man is even worse that she could've possibly imagined or feared. Mean and cruel with a taste for fine, far out, female flesh, he's not above taking a taste of the latest cunts he's just collected...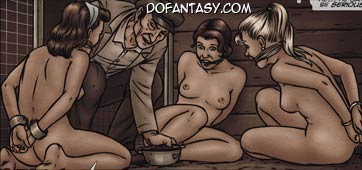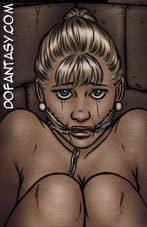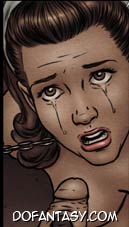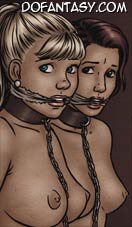 "Now you mongrels play nicely. If I hear any barking from you,
and Iíll beat your tails black and blue!"
But every good slave worth her holes needs to be sold. The white slaver offers them to an ugly, filthy, dirty man. The man is dark, twisted, and eager to take out his nasty, sadistic, cruel fantasies on the helpless bound beauties on display before him. There's nothing like young, fresh, unmarked girls to satisfy his undeniable cravings. The man isn't just filthy; he's filthy rich! He knows what he wants, and he has the money to get it!

"Iím looking for firm titmeat. Something that a man
of my position can really sink his teeth into."
_________________________________
The man takes a look at Sandy, and his eyes light up. He knows what he wants, and he wants her!
Sandy descends into a living hell of humiliation and terror! This man is a complete and utter psychopath, a vicious criminal who isn't afraid to use violence to get what he wants, a criminally insane man with no regard for the coppers or the law, never mind simple decency or human safety.


"You should have saved your cherry for me, your owner!. You're gonna pay for that!"
Some other man might feel sorry for the bound beauty helpless at his mercy as she screams into her gag and begs and begs, but not him! It only makes him hard!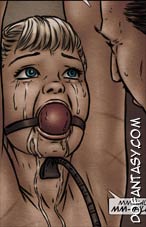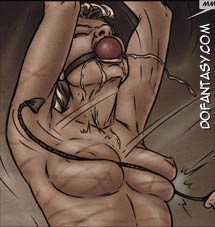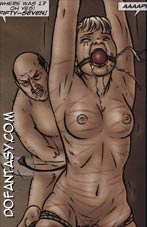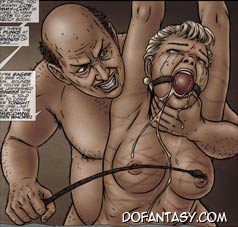 "Now you know how important it is to keep daddy happy,
right jizz-mop?"
SANDY'S LIFE IS ABOUT TO TAKE AN UNEXPECTED TURN! SHE ISN'T LIVING ON CLOUD NINE.
SHE'S IN HELL! AND IT'S ONLY GOING TO GET EVEN WORSE FOR HER!
A NAŌVE, SEXY SCHOOLGIRL ON HER FIRST DATE THINKS HER DREAM BOAT HAS ARRIVED. HOWEVER, THIS BOAT ISN'T TAKING HER TO PARADISE BECAUSE IT'S BEEN HIJACKED
BY PERVERTED, HUNGRY MEN WHO WANT BRAND NEW CUNT!
MAYBE SHE SHOULD'VE STAYED AT HOME...
THE 50'S GOT NOTHING ON THIS! THIS NEW FANSADOX COMIC
BY SLASHER WILL TAKE YOU ON A WILD RIDE!
YOU DON'T WANT TO MISS THIS!