Use our On-Line 100% Secure EncryptedShopping Cart Ordering System. Simply browse
our site and Click the ADD TO SHOPPING CART buttons to place items in your Shopping Cart
[ HOME ] [ COMICS ] [ MOVIES ] [ NOVELS ] [ CD-ROM ] [ Order info ] [ Help ] [ ARTIST SITES ] [ SEARCH ]
[ Disclaimer ] [ CATALOGUE ] [ Copyright ]
FANSADOX COLLECTION 324
BEYOND SANITY - ARIETA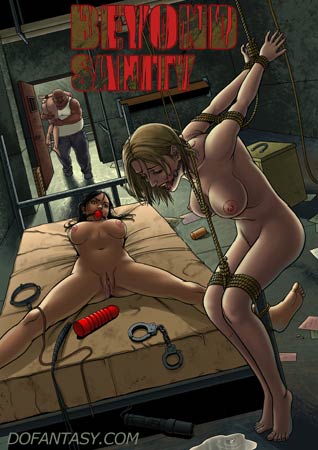 NEW IN PDF ELECTRONIC VERSION!
Adult Comic Album by ARIETA.
HIGH RESOLUTION PDF deluxe edition
47 full color comic pages!!!
-COMPLETE, UNABRIDGED VERSION-
VENGEANCE IS A DISH BEST SERVED COLD...
AND THIS TRIO OF BEAUTIES HAVE RELENTLESS
HELPINGS OF ICY COLD SADISTIC VENGEANCE
SERVED TO THEM BY THEIR DEMENTED
ABDUCTOR...


IMPORTANT NOTICE - DISCLAIMER
All characters are 18 years old or older.
This is an entirely fictional work based on
cartoon characters for adult entertainment.
It shows no real people or events.
The characters are shown participating in
CONSENSUAL role-play for their own
personal satisfaction, simulating activities
which involve sexual dominance and
submission. No actual toons were harmed
in the making of this comic.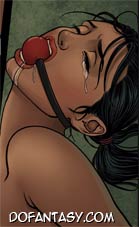 For Candice, April and Loren, life on campus was a party-heaven of their making, and a privileged status they believed was their upper-class right.
Provocative and fun loving, these college queens were the envy of fawning admirers and the in-crowd alike.
Little did they know their promiscuous demeanor had also attracted the ominous attentions of a sexual predator -- a brooding sinister man with sadistic fantasies and a growing obsession with the teasing trio.
Then one fateful day their paths crossed and their sheltered lives are plunged into a nightmarish hell...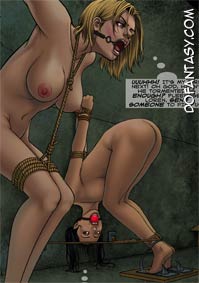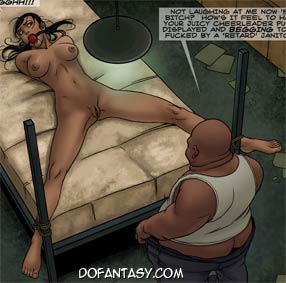 Held captive within the gloomy confines of a sub-basement, the girls are subjected to unspeakable abuse. Their abductor, the demented janitor has the girls at his mercy and begins extracting extreme vengeance on these beautiful young women who had insulted and humilliated him in public...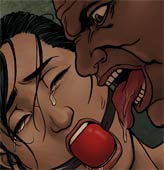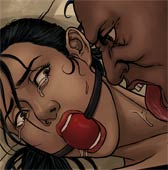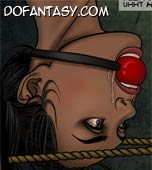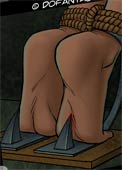 Stripped of all status and dignity the trio are forced to play the demeaning games of their sadistic captor.... Fear, despair and extreme humiliation now become their daily routine.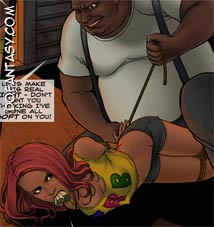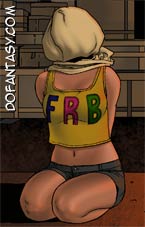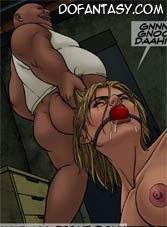 AN EXTREMELLY INTENSE COMIC BY NEW ARTIST ARIETA!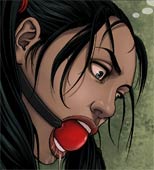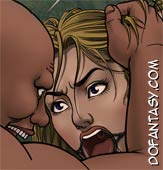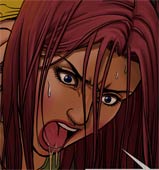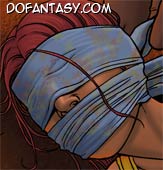 AWESOME ART ART FOR THE MOST THRILLING STORY!!
ILLUSTRATED BRILLIANTLY BY THE NEW TO THIS PUBLISHER MASTERFUL ARTIST ARIETA,
THIS TALE LEADS THE READER DOWN A FEARFUL PATH OF ABDUCTION,
BONDAGE AND SEXUAL HUMILIATION.
EXPLORE A DARK WORLD WHERE SADISTIC FANTASIES BECOME A REALITY
AND THE WORD TABOO TAKES ON A NEW AND TERRIBLE MEANING.