Use our On-Line 100% Secure EncryptedShopping Cart Ordering System. Simply browse
our site and Click the ADD TO SHOPPING CART buttons to place items in your Shopping Cart
[ HOME ] [ COMICS ] [ MOVIES ] [ NOVELS ] [ CD-ROM ] [ Order info ] [ Help ] [ ARTIST SITES ] [ SEARCH ]
[ Disclaimer ] [ CATALOGUE ] [ Copyright ]
FANSADOX COLLECTION 590
POM POM PRISONERS - ARIETA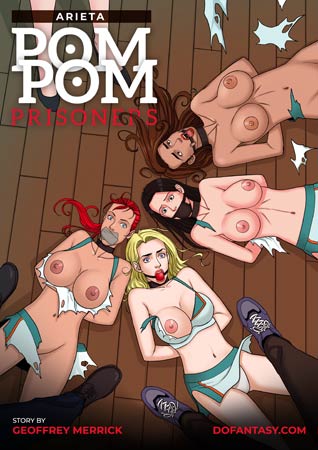 NEW IN PDF ELECTRONIC VERSION!
Adult Comic Album by ARIETA. Story by GEOFF MERRICK.
HIGH RESOLUTION PDF deluxe edition
44 full color comic pages!!!
-COMPLETE, UNABRIDGED VERSION-
AKAYLEIGH SUMMERS IS THE FIRST IN A QUARTET OF CUNTS CAPTURED BY AN OVEREAGER ORDERLY! THE TRAMP CAMPER IS HEADING OUT AND READY TO GRAB ITS FIRST BATCH OF SEX SLAVES!!

FIRED FROM THE CLINIC FOR MOLESTING SEDATED PATIENTS, THE ORDERLY HAD HIS EYES ON LOVELY LITTLE KAYLEIGH FROM THE START. NOW HE'S GOT HER ALL TO HIMSELF, AND HE CAN DO ANYTHING HE WANTS TO HER…

IMPORTANT NOTICE - DISCLAIMER
All characters are 18 years old or older.
This is an entirely fictional work based on cartoon characters for adult entertainment. It shows no real people or events. The characters are shown participating in CONSENSUAL role-play for their own personal satisfaction, simulating activities which involve sexual dominance and submission. No actual toons were harmed in the making of this comic.
COMIC OF THE MONTH IN SEPTEMBER 2022 AT BDSMartwork.com
click here for more info
Nursing student and high school cheerleader Kayleigh Summers is a beautiful, blonde, bodacious babe ready to begin her life in sunny California. Gifted with a souped-up RV, Kayleigh is ready to hit the road and live the dream! Just as she's ready to go, she takes a sip of a special drink that was planted just for her… and Kayleigh drifts off to dreamland, never knowing she'd wake to a horrifying nightmare!



Bound helplessly in hospital restraints, Kayleigh is injected with muscle relaxant. She can barely do little more than wriggle and writhe and moan on the ground, a helpless little girl! Kayleigh knows that something is terribly, terribly wrong, and her neighbors are just outside. If only she can get to them, she'll be saved!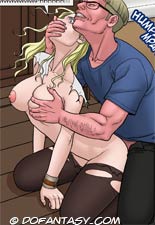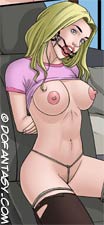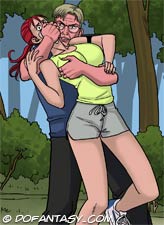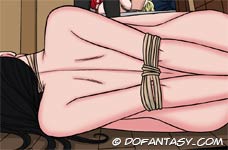 Not so fast little missy! You and your tight holes aren't going anywhere! Pounded into submission, Kayleigh will lose her virginity, and her freedom, as a perverted orderly finally claims his prize. But Kayleigh isn't the only one he's set his sights on. Kayleigh was part of the cheerleader squad, and she's got a nice bundle of friends just ready to "play": redheaded Shana, lovely Asian Yuki, and exotic Vitoria have no idea what's in store for them when "Kayleigh" asks to meet…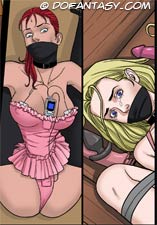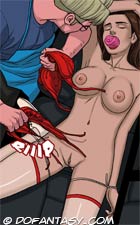 ARIETA BRINGS YOU THIS EXCITING NEW ADVENTURE OF FOUR STUNNING CHEERLEADERS TURNED INTO HELPLESS, DROOLING SEX SLAVES AT THE HANDS OF A DASTARDLY ORDERLY INTENT ON STICKING HIS HARD, THROBBING COCK DEEP INTO THEIR QUIVERING, HELPLESS HOLES! THIS MONSTROUS MAN HAS A BIT TOO MUCH MEDICAL KNOWLEDGE… AND HE KNOWS HOW TO MAKE THESE GIRLS COMPLETELY HELPLESS YET FEEL ABSOLUTELY EVERYTHING!! HOW WILL HE CAPTURE THESE FOUR, FETCHING FILLIES? WHAT WILL HE DO TO THEM, AND WHO ELSE MIGHT BE WATCHING FROM THE SHADOWS? YOU CAN ONLY FIND OUT HERE BY PURCHASING THIS COMIC EXCLUSIVELY AT DOFANTASY.COM!!!!