Use our On-Line 100% Secure Encrypted Shopping Cart Ordering System. Simply browse
our site and Click the ADD TO SHOPPING CART buttons to place items in your Shopping Cart
[ HOME ] [ COMICS ] [ MOVIES ] [ NOVELS ] [ CD-ROM ] [ Order info ] [ Help ] [ ARTIST SITES ] [ SEARCH ]
[ Disclaimer ] [ CATALOGUE ] [ Copyright ]
FANSADOX COLLECTION 604
DRESDEN TWINS - CELESTIN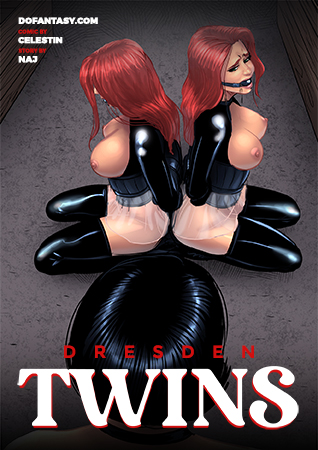 NEW IN PDF ELECTRONIC VERSION!
Adult Comic Album by CELESTIN. Story by NAJ
HIGH RESOLUTION PDF deluxe edition
40 full color comic pages!
-COMPLETE, UNABRIDGED VERSION-


A PRETTY, REDHEADED LAWYER IS CAUSING TROUBLE FOR GROUP X IN GERMANY! YOU'D BETTER MIND YOUR MANNERS, MISSY, OR ELSE THE ORGANIZATION WILL BRING YOU DOWN!

A BLONDE BABE HAS ESCAPED THE CLUTCHES OF HER CAPTOR AND IS PRESSING CHARGES! GISELA HOFFMANN WILL TRY TO PRESS CHARGES AGAINST A DEVIOUS DOCTOR, BUT THE CASE MAY NOT END UP THE WAY SHE WANTS!

IMPORTANT NOTICE - DISCLAIMER
All characters are 18 years old or older.
This is an entirely fictional work based on
cartoon characters for adult entertainment.
It shows no real people or events.
The characters are shown participating in
CONSENSUAL role-play for their own
personal satisfaction, simulating activities
which involve sexual dominance and
submission. No actual toons were harmed
in the making of this comic.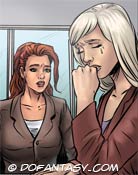 In Dresden, Germany, a fiery, redheaded lawyer named Gisela Hoffmann has taken up a truly awful case brought to her. A beautiful, blonde named Angelika has a sinister tale: she was abused and enslaved by a doctor! The photographs from the hospital and the tale that Angelika has makes Gisela sick to her stomach. She wants justice for Angelika, but she knows that the Germany justice system can be difficult to navigate, especially when a doctor is the defendant. Rather than try to take the case public, the two try for a private settlement.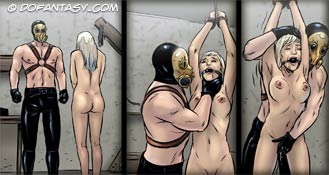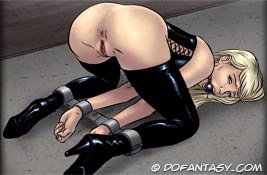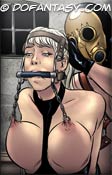 This was their first... and perhaps last mistake. Doctor Emmerich Albrect nor his aggressive, American lawyer have any interest in settling with Angelika. Instead they turn the settlement meeting into a circus of shame and humiliation! For Angelika, it's the last straw: she wants justice, and she wants justice now!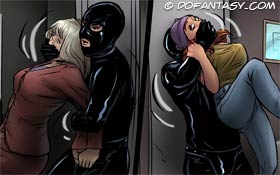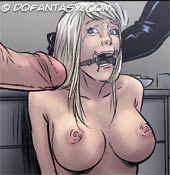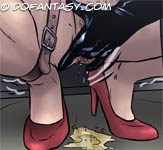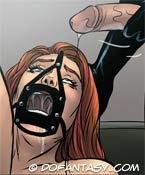 But perhaps they should've tried a more public filing first... for the Doctor has secret ties to an evil, international organization that has little tolerance for uppity, female, social justice warriors and troublemakers... But the lawyer needs bringing down a peg too, and she has an identical twin sister who seems intent on protesting. Perhaps Group X can get three girls for the price of one...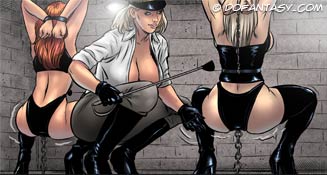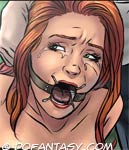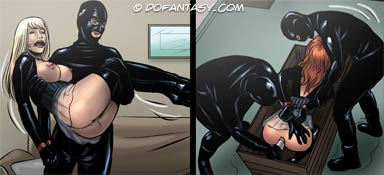 THIS ONE-SHOT EPISODE FROM THE WORLD OF GROUP X WILL CAPTIVATE YOU AND BRING YOU INTO ANOTHER SIDE OF THE AWFUL MACHINATIONS OF THIS INTERNATIONAL ORGANIZATION! THINGS GO FROM BAD TO WORSE WHEN BLONDE ANGELIKA TRIES TO ESCAPE HER FATE AND DRAGS GISELA AND HER SISTER ALONG FOR THE RIDE DOWN INTO THE DEPTHS OF ABSOLUTE, FEMALE HELL! WHAT WILL HAPPEN TO GISELA? WHAT WILL HAPPEN TO ANGELIKA? WHAT KIND OF AWFUL FATE IS IN STORE FOR ALL OF THESE GORGEOUS WOMEN, AND WHO WILL HAVE THE LAST LAUGH IN THE END? YOU CAN ONLY FIND OUT IN THIS EXCLUSIVE, ONE-SHOT EPISODE BROUGHT TO YOU HERE AT DOFANTASY.COM!!!