Use our On-Line 100% Secure EncryptedShopping Cart Ordering System. Simply browse
our site and Click the ADD TO SHOPPING CART buttons to place items in your Shopping Cart
[ HOME ] [ COMICS ] [ MOVIES ] [ NOVELS ] [ CD-ROM ] [ Order info ] [ Help ] [ ARTIST SITES ] [ SEARCH ]
[ Disclaimer ] [ CATALOGUE ] [ Copyright ]
FANSADOX COLLECTION 297
CHINESE SECRET AGENT - RESCUED by FEATHER
NEW IN PDF ELECTRONIC VERSION!
Adult Comic Album by FEATHER.
Dialogs by NAJ
HIGH RESOLUTION PDF deluxe edition
43 full color comic pages!!!
-COMPLETE, UNABRIDGED VERSION-
AGENTS AMBER AND BLONDIE HAVE
BEEN SENT BY S.L.U.T. TO RESCUE
AGENT KITTY FROM THE SICK DEPRAVITY
OF DR. HORACE BONE. BUT THE MAD
SCIENTIST IS EXPECTING THEM
NOT ONLY TO SURRENDER BUT OBEY!
IMPORTANT NOTICE - DISCLAIMER
All characters are 18 years old or older.
This is an entirely fictional work based on
cartoon characters for adult entertainment.
It shows no real people or events.
The characters are shown participating in
CONSENSUAL role-play for their own
personal satisfaction, simulating activities
which involve sexual dominance and
submission. No actual toons were harmed
in the making of this comic.
DR. HORACE BONE HAS CONQUERED S.L.U.T.'S TOP AGENT, AND HE SOON LEARNS OF
TWO MORE ON THE WAY TO RESCUE HER. IF AGENTS AMBER AND BLONDIE KNEW WHAT
WAS IN STORE FOR THEM, THEY'D HAVE RUN AWAY SCREAMING!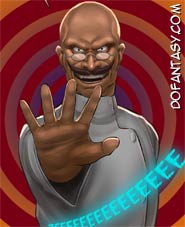 Dr. Horace Bone received funding from Beijing to conduct experiments. If his research bore fruit, the government would be able to control its citizens with absolute certainty.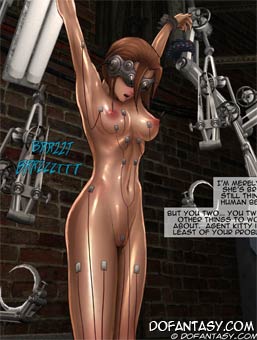 However, Dr. Bone had another agenda on his mind, a special project that the government would never find out: he wanted to control not just people, but the most beautiful, most gorgeous, most proud and arrogant women and bend and break them to his will!
If he could do that, then the entire world would be under his control! Half of the human race would live to serve him, and the other half would be too busy fucking to stop him!
It was the perfect plan.
S.L.U.T. had their best, Agent Kitty, to stop Dr. Horace Bone and make sure his research never came to fruition. She failed in her task, and now she's caught in his evil clutches. She was stronger than his other test subjects, but she too would soon succumb to his devious expertise.
S.L.U.T., worried about Agent Kitty, quickly dispatched Agent Amber and Agent Blondie to find out what happened to Agent Kitty and, if necessary, put a stop to Dr. Bone's wicked ways.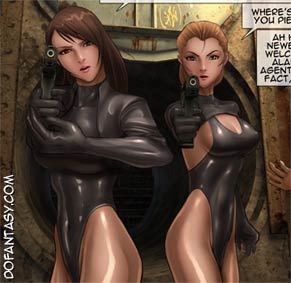 The girls quickly penetrate into Dr. Bone's dank, dark lair and they find Agent Kitty, being abused and brainwashed! They try to stop the sick Horace Bone but they are no match for his brilliant mind.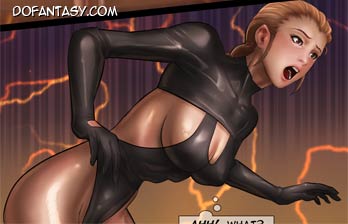 He had been waiting for them all along, and he'd already devised the most perfect plan to bend them to his will while slowly breaking down their resistance.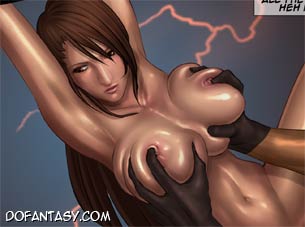 He enjoyed toying with his test subjects. The best part of the game was watching them squirm, thrash, and fight. He enjoyed listening to them scream and curse his name and swear all kinds of violence and brutality against him.
He enjoyed it because he knew they would shout empty words. It was just like when he was a little kid, and he'd rip off all the legs of an ant and watch it wriggle in the dirt before him. This time, though, it wasn't some useless insect, but a proud, arrogant, and stubborn woman who thought she knew better. That made it much more delicious. That made it much more amazing!
He toys with these girls just as carefully as when he was a child. He doesn't merely rip off all the legs at once. No, Dr. Horace Bone has learned the art of pain and humiliation. He knows to take it slow: the better to prolong the agony, the shame, and his own sinister, abominable pleasure at breaking women and forcing them to serve their masters, men!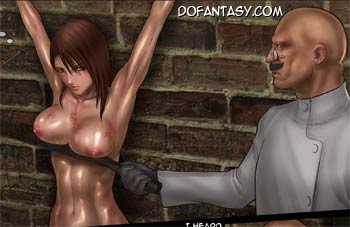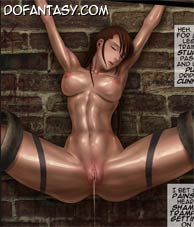 His art as a surgeon is unmatched, and that does not bode well for our helpless heroines!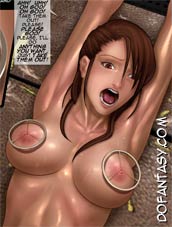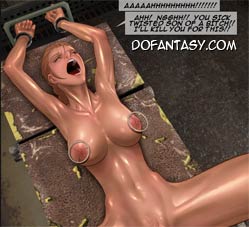 Agent Amber and Agent Blondie were sent here to rescue Agent Kitty and stop Dr. Horace Bone. But they didn't know what a dangerous foe he was. Soon, Agent Amber and Agent Blondie will need rescuing themselves, but there will be no one to save them as Dr. Horace Bone breaks out his tools and his most devious device to date!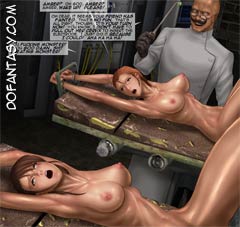 What will happen to poor Agent Amber and poor Agent Blondie? Only the sickest, most twisted, most disgusting thing imaginable! This is just the beginning of their descent into Hell. The doctor has arrived, and he's ready to operate!
Agent Amber and Agent Blondie are certainly in for a shocker! Dr. Horace Bone doesn't play around when it comes to his fresh-faced, female victims. He wants to show them the meaning of pain and agony! When he's done with Agent Amber and Agent Blondie, they'll be the most obedient little fucksluts... or else!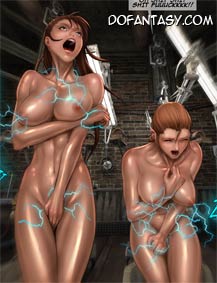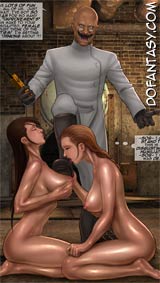 _________________________________
A STUNNING CONTINUATION OF FEATHER'S RAW AND GRAPHIC STORY, THIS DOFANTASY
ARTIST REACHES NEW VICIOUS AND SADISTIC HEIGHTS IN HIS LATEST CHAPTER!
YOU DON'T WANT TO MISS THIS COMIC.
IT'LL LEAVE YOU BREATHLESS AND CUMMING BACK FOR MORE!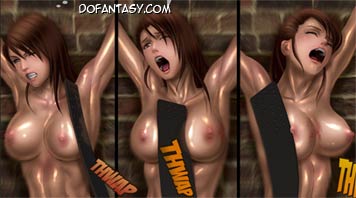 ______________________________________________
DON'T MISS THE FIRST PART OF THIS EXCEPTIONAL COMIC!