Use our On-Line 100% Secure EncryptedShopping Cart Ordering System. Simply browse
our site and Click the ADD TO SHOPPING CART buttons to place items in your Shopping Cart
[ HOME ] [ COMICS ] [ MOVIES ] [ NOVELS ] [ CD-ROM ] [ Order info ] [ Help ] [ ARTIST SITES ] [ SEARCH ]
[ Disclaimer ] [ CATALOGUE ] [ Copyright ]
FANSADOX COLLECTION 365
SCARECROW by EROMAXI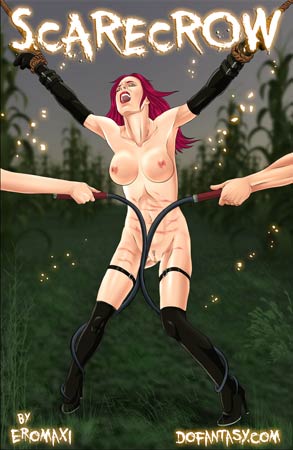 NEW IN PDF ELECTRONIC VERSION!
Adult Comic Album by EROMAXI.
HIGH RESOLUTION PDF deluxe edition
40 full color comic pages!!!
-COMPLETE, UNABRIDGED VERSION-
DIALOGS BY CRUEL
A BRAND NEW TALE OF SLAVERY, SUFFERING AND HUMILIATION FROM OUR NEWEST ARTIST: EROMAXI!
HIGH QUALITY GRAPHICS, HOT BABES, EPIC BACKGROUNDS...
IMPORTANT NOTICE - DISCLAIMER
All characters are 18 years old or older.
This is an entirely fictional work based on
cartoon characters for adult entertainment.
It shows no real people or events.
The characters are shown participating in
CONSENSUAL role-play for their own
personal satisfaction, simulating activities
which involve sexual dominance and
submission. No actual toons were harmed
in the making of this comic.

Smuggling along the US-Mexican border has been on the rise for weeks and Sherriff Deputy Kate Adams is on the hunt for the smugglers responsible. Unfortunately for Kate, she doesn't realize that she is now the one being hunted…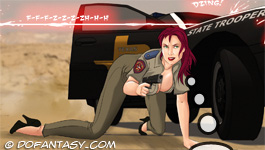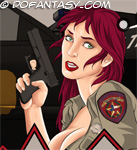 After being lured to a remote location in Southern Texas Kate is taken prisoner by Sam Torres, a notorious smuggler, who's lost millions of dollars thanks to Officer Adams all too diligent police work. Kate's twin sister Helen has already been a "guest" of the Torres gang for several weeks, weeks spent in a drug-filled haze of constant fucking, humiliation and fear. The things they've done to her are beyond her ability to describe…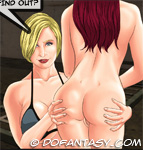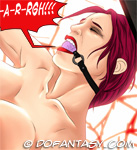 Using her sister's life against her, Kate is forced to suffer the same brutal regimen of drugs, fucking and servitude that robbed Helen of her sanity. Kate has no choice but to agree, especially after Sam shows her what happened to the last girl that disobeyed him: a crucified corpse that now serves as a Scarecrow in his fields.

The scarecrow is just a trick, a mannequin put on display in the field to frighten Sam's victims into submission. The brutal, systematic breakdown of Kate's mind and identity, is no trick however.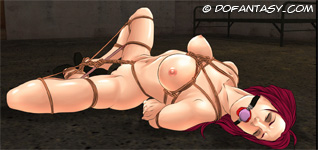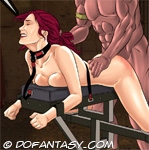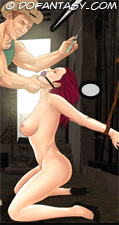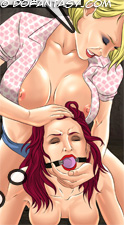 Forcing Kate's sister to fuck her pussy with the dildo lodged in her mouth…
The constant injections of arousing drugs pumped into her tender tits…
The constant flow of cum that oozes out of her well used holes…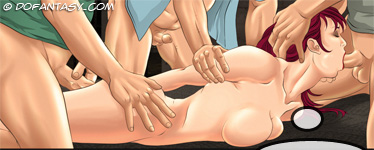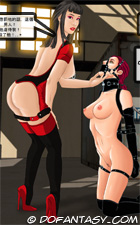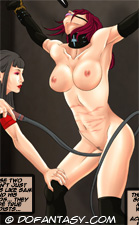 They all slowly begin to wear down Kate's defenses, until she can barely remember who she is or why she's there. And then, just when Kate thought things couldn't get any worse, a man and woman from China arrive…
And all new wave of cruelty crashes down over Kate, and her captive sister…
AN EXCITING TALE OF HEAVY BDSM, SLAVERY AND SUFFERING FROM THE NEWEST MEMBER OF THE DOFANTASY TEAM: EROMAXI!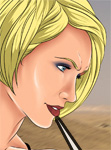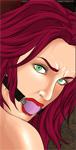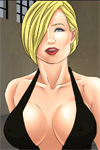 MAKE SURE YOU DON'T MISS OUT THIS DEBUT COMIC FROM AN EXCITING NEW ARTIST!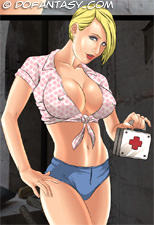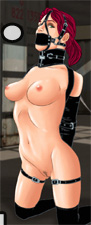 A BRAND NEW TALE OF SLAVERY, SUFFERING AND HUMILIATION FROM OUR NEWEST ARTIST: EROMAXI!