Use our On-Line 100% Secure EncryptedShopping Cart Ordering System. Simply browse
our site and Click the ADD TO SHOPPING CART buttons to place items in your Shopping Cart
[ HOME ] [ COMICS ] [ MOVIES ] [ NOVELS ] [ CD-ROM ] [ Order info ] [ Help ] [ ARTIST SITES ] [ SEARCH ]
[ Disclaimer ] [ CATALOGUE ] [ Copyright ]
FANSADOX COLLECTION 445
BRUTAL EARL Part 2 - FEATHER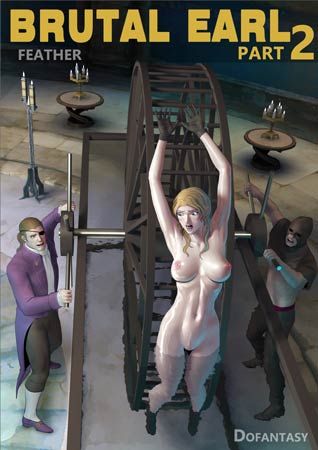 NEW IN PDF ELECTRONIC VERSION!
Adult Comic Album by FEATHER.
HIGH RESOLUTION PDF deluxe edition
48 full color comic pages!!!
-COMPLETE, UNABRIDGED VERSION-
THESE FOUR GIRLS WERE ONCE CLOSE FRIENDS. THEY WERE THE SMARTEST IN THEIR CLASS. BUT AN IRON-WILLED EARL HAS TURNED THEM INTO SEX-SLAVES WHO WILL COMPETE FOR HIS AMUSEMENT.
IMPORTANT NOTICE - DISCLAIMER
All characters are 18 years old or older.
This is an entirely fictional work based on cartoon characters for adult entertainment. It shows no real people or events. The characters are shown participating in CONSENSUAL role-play for their own personal satisfaction, simulating activities which involve sexual dominance and submission. No actual toons were harmed in the making of this comic.


A RICH AND POWERFUL EARL HAS BUILT A HAREM OF SLAVE-GIRLS
Molly, Kelly, Natasha and Vanessa had been friends since they were very young. Each girl was smart and ambitious. They got the best grades in school and they had dreams of going on to do great things. But all that changed when the Earl decided to make them into sex slaves...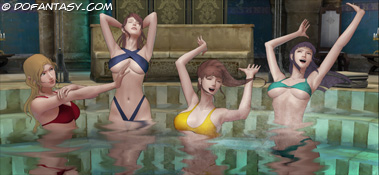 In part one of our story, the girls were told that they had been invited to spend the summer at Grey Manor for free, as a reward for their good grades. But after they were lured in, the Earl captured the girls and began to train them as slaves in his dungeon.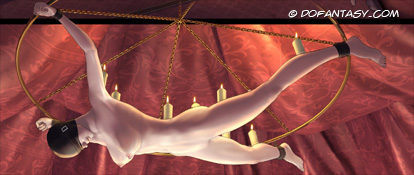 Now, in part two, a few weeks have gone by since the girls' training began, and they are beginning to change into the slavegirls that they will be for the rest of their lives. Their old friendships and personalities are being forgotten. Now, the girls compete against each other to try and earn the attention of the Earl.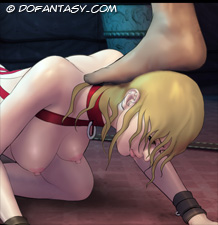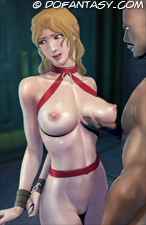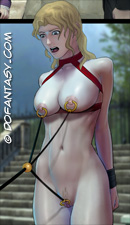 THE EARL'S GIFTED IMAGINATION HAS INVENTED NEW WAYS TO ENJOY HIS SLAVES
The Earl is throwing a party for some of his closest friends and business partners and he has his 4 new slavegirls serve his guests. Each man picks a favorite girl, and they decide to force the girls to compete in the "Nude Games." The girls will compete in strange, Olympic-style games, for the amusement of their owners.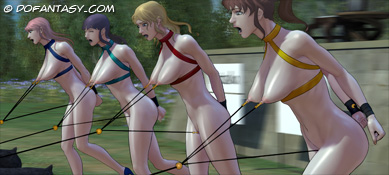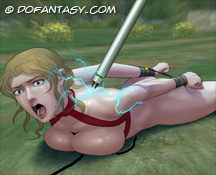 The Earl's genius is on full display as he invents new and degrading ways for the girls to compete against each other. He forces his slaves to run races with dogs tied to their nipples and to climb to the top of poles, by resting their cunts on steps made of dildos. His brilliant mind has created a spectacle unlike any on earth.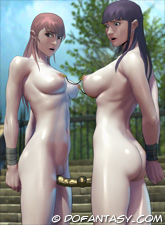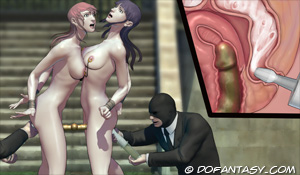 And of course, his true genius lies in his understanding of the female mind. As the girls compete against each other, they become more invested in their slavery. Instead of seeking freedom, his slaves now want to "win" by beating the other girls. They grow to hate the girls competing against them, instead of hating the man who has enslaved them all.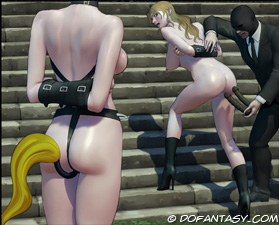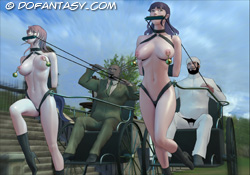 THE BEST SLAVES COMPETE TO EARN THEIR MASTER'S FAVOR
Feather has reached a new level as an artist and a storyteller. Feather's skill for imagining clever new devices for sexual torture has always been well known. But this comic's "Nude Games" breaks new ground and delivers creative new images that readers have never even imagined.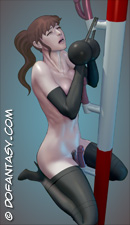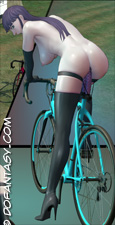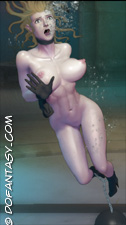 On top of the clever devices, Feather also delivers unusually strong characters. Each girl in this story is different, and her reaction to her slavery is different as well. The distinct characters make the story more interesting to read, and the humiliation and enslavement of each girl more satisfying. Fans of elaborate device-bondage will especially love this comic.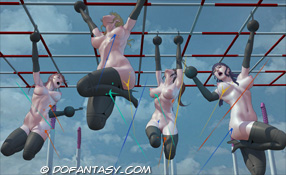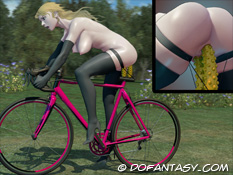 WATCH AS SLAVE GIRLS ARE FORCED TO COMPETE AGAINST EACH OTHER IN SEXUALLY DEGRADING GAMES! THIS MAY BE FEATHER'S BEST COMIC YET!