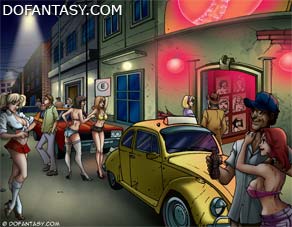 A young American couple is visiting Mexico. They decide to go to a night club.
The place is daunting, full of odd wary customers and sex could be felt everywhere. The waitress and dancers serve naked and shackled, but even this seems not to be up to our couple expectations...
"Yeah... good chicks, but nobody believes those shackles are for real, do they, honey?"
"Nah... it's all fake like, everywhere else."
"I can see more boredom than terror in those eyes. There's no marks on their skins either."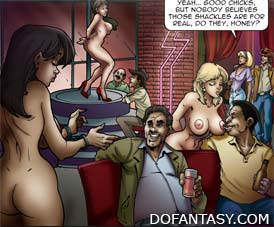 "Look at that, the guy's giving that slut money instead of whiplashes! Fucking scam!"
The man heavily complains to the staff...
"Listen to me, man... we got big money to spend. We want the hard stuff, the real thing, not this shackles role play. This is all just fooling around!"
Minutes later, a shackled waitress invites them to the special VIP area...
A mysterious Mistress K welcomes the couple in the basement of the bordello. Locked in a barred cage the Madame shows them a bunch of hot, tearful, heavily gagged and bound girls to rent or buy.
"It's your own kind, fresh white cunts, from Europe and the States!"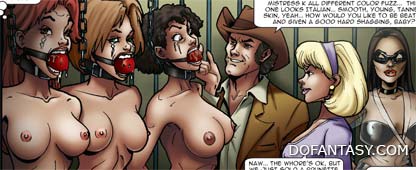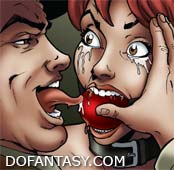 After some discussion the couple decides to rent Anne for the night, a young art student from NY just arrived to the infamous bordello.
It's the first night of service for Anne... and it couldn't be worse...
The couple are perverts of the worst kind...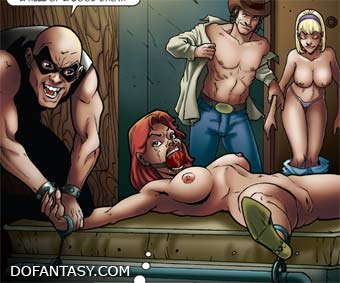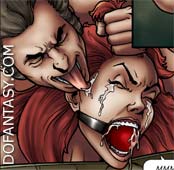 To the poor girl's despair, the American woman decides to purchase her...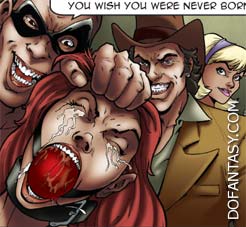 "We're going to buy you, sweetie. You'll be our fuck-pet. You'll be on all fours 24/7 with a tail sticking out of your crap-hole serving us with your body. We'll treat you in the nastiest, meanest ways... And don't worry about qualifying for the job, we're going to thoroughly train you!"
Hours later, Anne arrives to the couple's mansion in Texas severely hogtied and gagged, cramped in a steel cage on the back of her owners pick-up....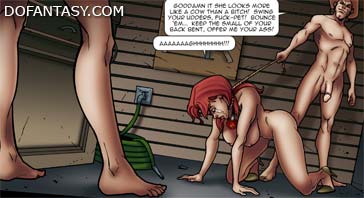 ...to start her training as the couple's sexy pet...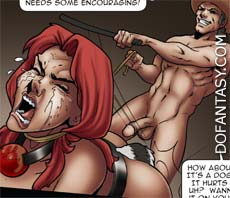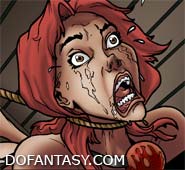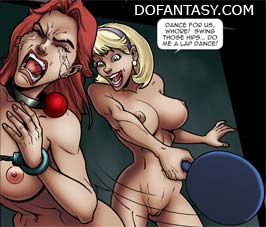 A hellish nightmare of humiliation and despair awaits the poor girl....