Use our On-Line 100% Secure Encrypted Shopping Cart Ordering System. Simply browse
our site and Click the ADD TO SHOPPING CART buttons to place items in your Shopping Cart
[ HOME ] [ COMICS ] [ MOVIES ] [ NOVELS ] [ CD-ROM ] [ Order info ] [ Help ] [ ARTIST SITES ] [ SEARCH ]
[ Disclaimer ] [ CATALOGUE ] [ Copyright ]
FANSADOX COLLECTION 428
THE PROTO part 1 - FERRES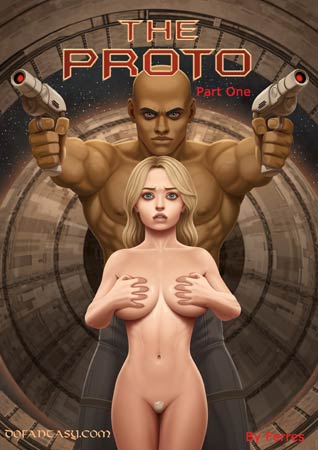 NEW IN PDF ELECTRONIC VERSION!
Adult Comic Album by FERRES.
HIGH RESOLUTION PDF deluxe edition
47 full color comic pages! plus 6 incredible illustrations!
-COMPLETE, UNABRIDGED VERSION-

FERRES RETURNS WITH A BRAND NEW SPACE OPERA SET IN THE DISTANT FUTURE AND FULL OF ACTION, INTRIGUE, AND HOT SEX AND BONDAGE!

ENTER AN EXCITING NEW WORLD FROM THE LEGENDARY IMAGINATION OF FERRES AS HE TAKES YOU ON A THRILLING AND SHOCKING NEW WORLD!

IMPORTANT NOTICE - DISCLAIMER
All characters are 18 years old or older.
This is an entirely fictional work based on
cartoon characters for adult entertainment.
It shows no real people or events.
The characters are shown participating in
CONSENSUAL role-play for their own
personal satisfaction, simulating activities
which involve sexual dominance and
submission. No actual toons were harmed
in the making of this comic.

The great and legendary Ferres returns triumphantly with a brand new and exciting, adult only series set in a fantastic and thrilling space opera! Set in the starry sea in the distant future, this richly detailed and lavishly illustrated story is sure to fire your imagination and wonder and leave you wanting more!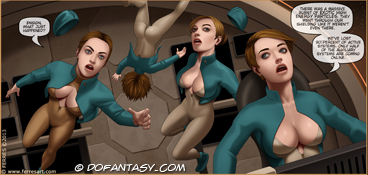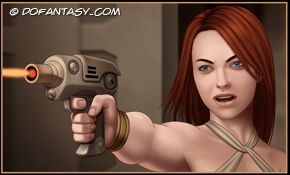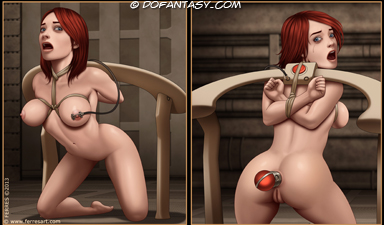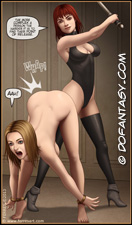 In this universe, a once united, human empire fights against itself over the crumbling remains of a once glorious, galaxy spanning reign. Without a central, unifying power to keep the peace, the various factions, remnants, and mercenaries squabble and bicker over the scraps through an endless cycle of raids and wars of attrition. The species is slowly diverging among the many who were bioengineered both beautiful and battle ready, and the disgusting "proto humans" from Earth, still slaves to their flesh and desires and condemned to eek out a living on the crumbs of conquest.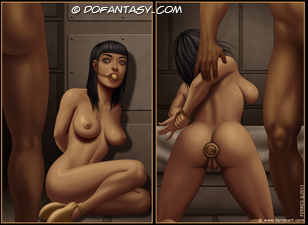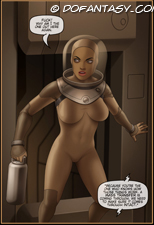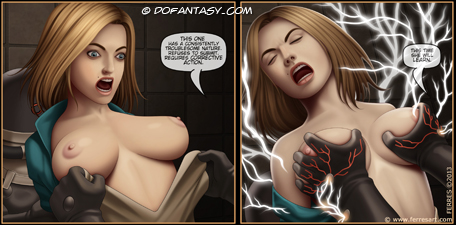 But against it all, a darker and crueler force seeps in through the cracks and threatens to tear down the fragile foundation of that which remains. It feeds on human agony, and now… it wants more, more, MORE!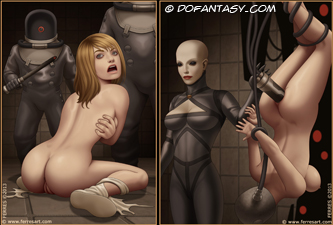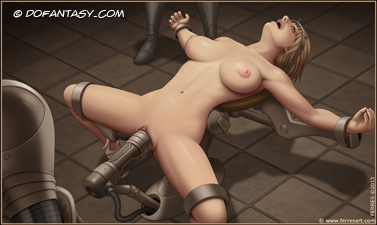 FOLLOW THE TALE RIGHT FROM THE BEGINNING AS IT UNFOLDS BEFORE YOU, BEAUTIFULLY ILLUSTRATED AND FILLED TO THE BRIM WITH INTRIGUE AND EXCITING DRAMA FROM THE LEGENDARY FERRES HIMSELF! BE WARNED: THIS SERIES IS STRICTLY ADULT ONLY AND IS DEFINITELY NOT FOR THE FAINT OF HEART! GET IN ON THE GROUND FLOOR AT THE START OF THIS AMAZING EPIC, BROUGHT TO YOU EXCLUSIVELY AT DOFANTASY.COM!