Use our On-Line 100% Secure EncryptedShopping Cart Ordering System. Simply browse
our site and Click the ADD TO SHOPPING CART buttons to place items in your Shopping Cart
[ Disclaimer ] [ CATALOGUE ] [ Copyright ]
FANSADOX COLLECTION 486
THE PARADISE CRUISE ADVENTURE - FEATHER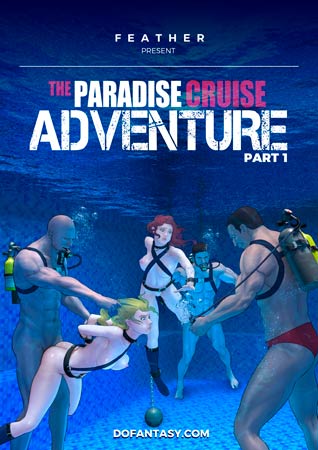 NEW IN PDF ELECTRONIC VERSION!
Adult Comic Album by FEATHER.
HIGH RESOLUTION PDF deluxe edition
39 full color comic pages!!!
-COMPLETE, UNABRIDGED VERSION-
4 GIRLS THOUGHT THEY'D WON A CRUISE THROUGH PARADISE.
BUT SOON THEY'LL FIND THEMSELVES TRAPPED IN HELL.

IMPORTANT NOTICE - DISCLAIMER
All characters are 18 years old or older.
This is an entirely fictional work based on
cartoon characters for adult entertainment.
It shows no real people or events.
The characters are shown participating in
CONSENSUAL role-play for their own
personal satisfaction, simulating activities
which involve sexual dominance and
submission. No actual toons were harmed
in the making of this comic.
IMAGINE A CRUISE SHIP, FILLED WITH SLAVE GIRLS

The Paradise is a very special cruise ship. People from all over the world vacation on The Paradise year-round to enjoy its luscious slave girls. Some of the distinguished guests of The Paradise are rich, other only middle class, they merely all know the right people and got an invitation to Paradise. But all of them know how to keep a secret and all of them enjoy seeing innocent girls get fucked and tortured.
…all except 4.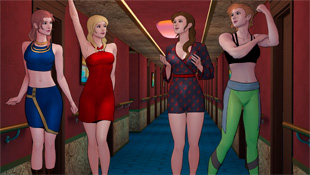 Every month, the crew of The Paradise tricks a group of women into joining their slave harem. It's simple enough. A group of girls are told they have "won a free cruise," and they are brought on board. But once the girls board the ship, they never leave. The Paradise calls this time the "harvest."
4 YOUNG WOMEN ARE THE NEWEST SLAVES ON BOARD, BUT THEY DON'T KNOW THAT YET
Milla is a trained free-fighter. She can defeat almost any man in single combat, when Paradise Cruises invited her to attend a free cruise and fight in their on-board fighting ring, she jumped at the chance. She even defeats several male opponents. But when she finally loses a fight, she'll discover that on this cruise; the loser gets fucked in front of a cheering crowd!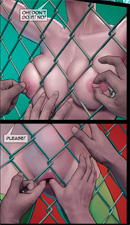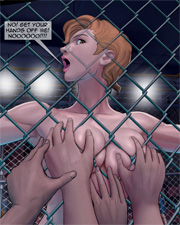 Jolie is just coming off of a rough divorce. She is looking to relax and perhaps have some revenge sex to help herself get over her ex-husband. But soon she will look back on her married days and wish she'd been smart enough to stay!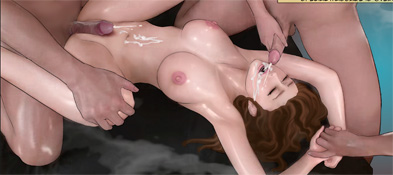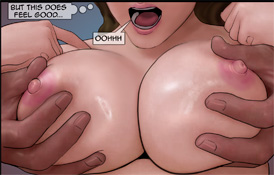 Caroline and Lina have been best friends ever since high school. In their home town, they always had to be careful because they didn't want to get reputations as sluts. But on this cruise ship; they finally feel free to drop their inhibitions.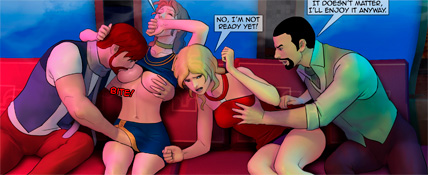 THE POSSIBILITIES ARE LIMITLESS…
Feather, as always, excels at delivering imaginative visual situations for the audience to enjoy. This comic features clever devices for the torturing and training of slave girls, such as the exciting underwater climax. Audiences are guaranteed to see some things that they've never even imagined!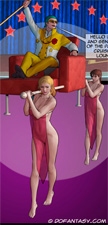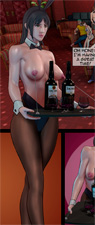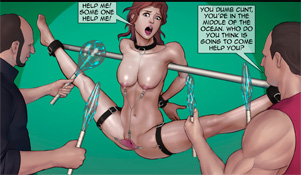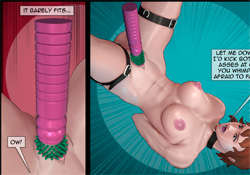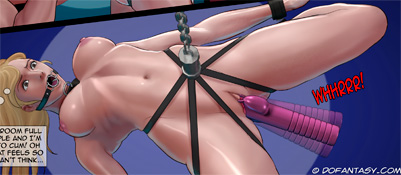 WATCH AS A VACATION IN PARADISE SUDDENLY TURNS INTO A SEXUAL NIGHTMARE!
YOU DON'T WANT TO MISS THIS AMAZING ISSUE, FEATHER'S BEST YET, BROUGHT TO YOU HERE EXCLUSIVELY AT DOFANTASY.COM!