THE GARDENERS ARE KINGS OF THE MANOR NOW THAT THE MISTRESS OF THE MANSION HAS BEEN MOLDED INTO A MINDLESS SEX SLAVE!
OLD "KING" JOHN GARDNER IS ENJOYING HIS TIME AS MASTER OF THE MANOR, BUT THE YOUNG BUCK JIMMY WANTS A PIECE OF THE ACTION… AND HE'LL DO WHAT IT TAKES TO GET HIS OWN…

IMPORTANT NOTICE - DISCLAIMER
All characters are 18 years old or older.
This is an entirely fictional work based on
cartoon characters for adult entertainment.
It shows no real people or events.
The characters are shown participating in
CONSENSUAL role-play for their own
personal satisfaction, simulating activities
which involve sexual dominance and
submission. No actual toons were harmed
in the making of this comic.

Christina Douglas was one of the most prominent and respected members of upper crust society in this palatial estate, but things were not as they seemed behind the scenes. Christina Douglas, recently widowed wife of the late Mr. Douglas, had been selling off the most prized possessions of the trust and estate to make ends meet and to feed her own ego. When she's caught by the loyal and lusty workers of the grand gardens, both John Gardener and his son Jimmy, she's soon brought to heel and taught to behave… or else!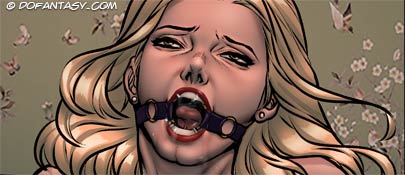 But things get even hairier once Anne, Mrs. Douglas' young and voluptuous daughter, gets an eyeful: she witnesses her mom, bound and helpless, being fucked by Jimmy, her childhood friend! Old John Gardener plays it off as two adults just… having a bit of fun, but Anne isn't quite so sure…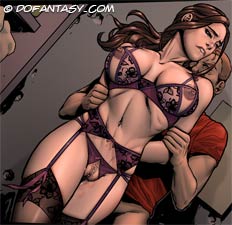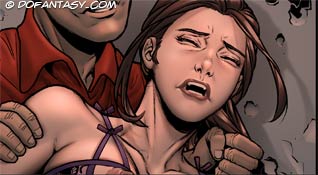 When she confronts Jimmy in the garden to try and make sense of things, Jimmy pulls from dear old dad's playbook and reveals that Anne's mother, Christina, is neck deep in hot water! Like father, like son, as Jimmy finally gets what he wants: a piece of tight Anne tail! But a young buck is insatiable, and Jimmy can't help but use and abuse innocent Anne, even if it's at work where anyone could see them fucking like randy rabbits in the storage room! Anne is desperate to escape and to help her mother out of this awful situation and will sacrifice her own pride and dignity to do whatever it takes.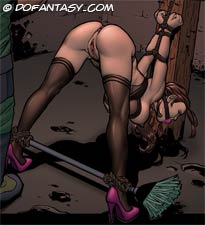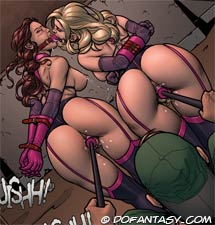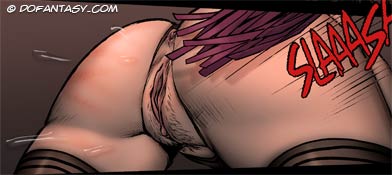 However, the Gardeners aren't going to give up their own without a fight… and someone is going to be the biggest loser in the shocking ending!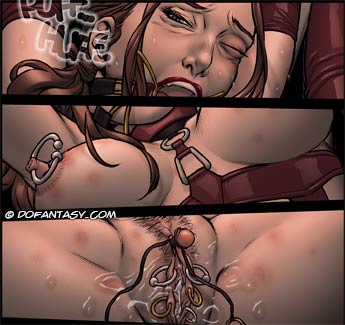 THIS UNBELIEVABLY EROTIC TALE OF GARDENS AND GARDENERS WILL LEAVE YOU HANGING ON THE EDGE OF YOUR SEAT UNTIL THE VERY LAST PAGE! THE DRAMA RAMPS UP HOT AND HARD IN THIS EPIC EXTRAVAGANZA THAT PEAKS AT ITS EXCITING CONCLUSION! NOT JUST LOVINGLY ILLUSTRATED BUT BOLDLY TOLD, KITTY HAND CREATES ONE OF THE BEST BONDAGE COMIC TALES YET! YOU DON'T WANT TO MISS THIS EXCELLENT ADVENTURE, BROUGHT TO YOU HERE EXCLUSIVELY AT DOFANTASY.COM!