Use our On-Line 100% Secure Encrypted Shopping Cart Ordering System. Simply browse
our site and Click the ADD TO SHOPPING CART buttons to place items in your Shopping Cart
[ HOME ] [ COMICS ] [ MOVIES ] [ NOVELS ] [ CD-ROM ] [ Order info ] [ Help ] [ ARTIST SITES ] [ SEARCH ]
[ Disclaimer ] [ CATALOGUE ] [ Copyright ]
FANSADOX COLLECTION 541
THE LEVITE AND HIS CONCUBINE part 1 - FERRES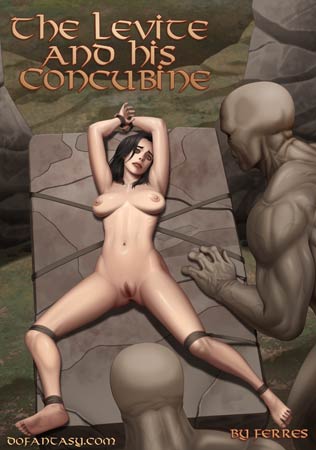 NEW IN PDF ELECTRONIC VERSION!
Adult Comic Album by FERRES.
HIGH RESOLUTION PDF deluxe edition
48 full color comic pages!
-COMPLETE, UNABRIDGED VERSION-
IN THE HOLY LAND, ONLY THE UNHOLY WILL SURVIVE! THINGS ARE BAD FOR FEMALE SLAVES UNDER A BRUTAL AND VIOLENT ROOF, BUT THAT'S BETTER THAN WHAT WAITS OUT IN THE DESERT!
ONAN IS ON THE HUNT FOR A RUNAWAY SLAVE. HE'LL TRAVEL FAR AND WIDE IN THE WILDERNESS AND ENCOUNTER ALL KINDS OF DANGER AND ADVENTURE!
IMPORTANT NOTICE - DISCLAIMER
All characters are 18 years old or older.
This is an entirely fictional work based on
cartoon characters for adult entertainment.
It shows no real people or events.
The characters are shown participating in
CONSENSUAL role-play for their own
personal satisfaction, simulating activities
which involve sexual dominance and
submission. No actual toons were harmed
in the making of this comic.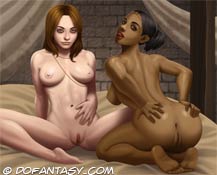 These are terrible times for an ancient Levite, safe in his fortress in the hill country of Ephraim. When he awakens one day to find his most prized possession, a defiant slave, has fled his rule, he must go out into the wilderness and search for her. She had fled with the help of his proud concubines who were convinced that they could service and satisfy him themselves. The levite Onan must show these concubines the error of their ways, and he will do so with the whip, ropes, and even more devious, ancient torments…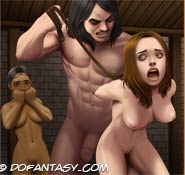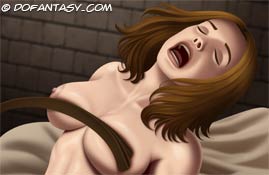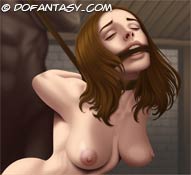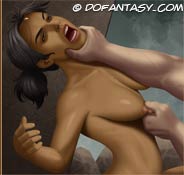 After gearing up for the journey, Onan travels out with his dark skinned concubine Hui, out from the safe, green pastures of Ephraim and into the forbidding wilderness beyond. There he will encounter all sorts of strange and savage creatures, those that have no respect for humanity, let alone helpless females with tight and nubile holes… But will the Levite find what he seeks, or will the wilderness claim two more victims?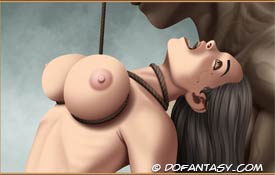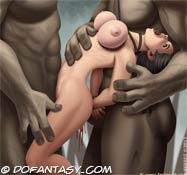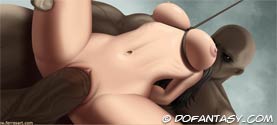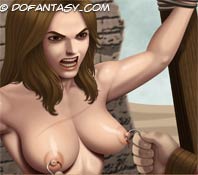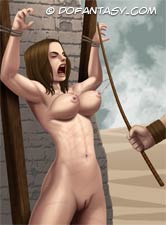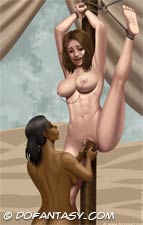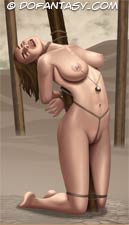 FERRES BRINGS YOU ANOTHER EXCITING ADVENTURE IN AN ANCIENT LAND AS THE LEVITE JOURNEYS INTO THE WILDERNESS TO TAKE BACK WHAT IS HIS! IN THIS BEAUTIFUL COUNTRY WITH BEAUTIFUL WOMEN, ONLY THE STRONG SURVIVE! SAVAGE MONSTERS AND SAVAGE CREATURES ROAM THESE LANDS, AND THEY HAVE A TASTE FOR HUMAN FLESH AND ALL ITS PLEASURES. COME ON A JOURNEY TO A NEW WORLD, BROUGHT TO YOU HERE EXCLUSIVELY AT DOFANTASY.COM!!!